Using a highly unscientific method (namely the opinions of participants pre- the 2019 PGA Championship), we can assume the average golfer should not expect to break 120 at Bethpage Black. You know all about the rough and the massive bunkers. You know about the sign telling people (like you or me) to spare ourselves the shame and turn back. 
The greens are also legendary. Legendarily boring. I would hazard the same average golfer, while on the way to their 121, would not putt more than 36 times. I have admittedly spent my entire golfing career banking on the assumption that if I can get on in regulation, par is guaranteed. Hardly true at most championship venues, this assumption is especially true at Bethpage Black (and its brother, Bethpage Red).
It's as if whoever designed the course (more on that in a jiff) wanted golfers to feel better after the hardships they overcame on the way to the green and thus presented a pancake to putt upon.
That sort of logic doesn't jive with Black's wider purpose, which is no longer to serve as "the people's country club," but rather bring big events (and cash) to the municipality. The iconic nature of its brutality has waned a bit in that regard. Tiger Woods was the only player to break even during the 2002 Open (-3), five players broke even during '09 (Lukas Glover winning with -4) and then the dam burst for the '12 and '16 Barclays, where a minus was required to finish within the Top 35 and 30, respectively. The 2019 PGA took a U.S. Open approach to conditioning but Brooks Koepka and Dustin Johnson still managed to smoke their way to -8 and -6, respectively.
Black is no doubt still highly-equipped for PGA play, relative to the course competition. But some new greens would go a long way.
Confronting the course's authorship is the first step in overcoming the conservative hump.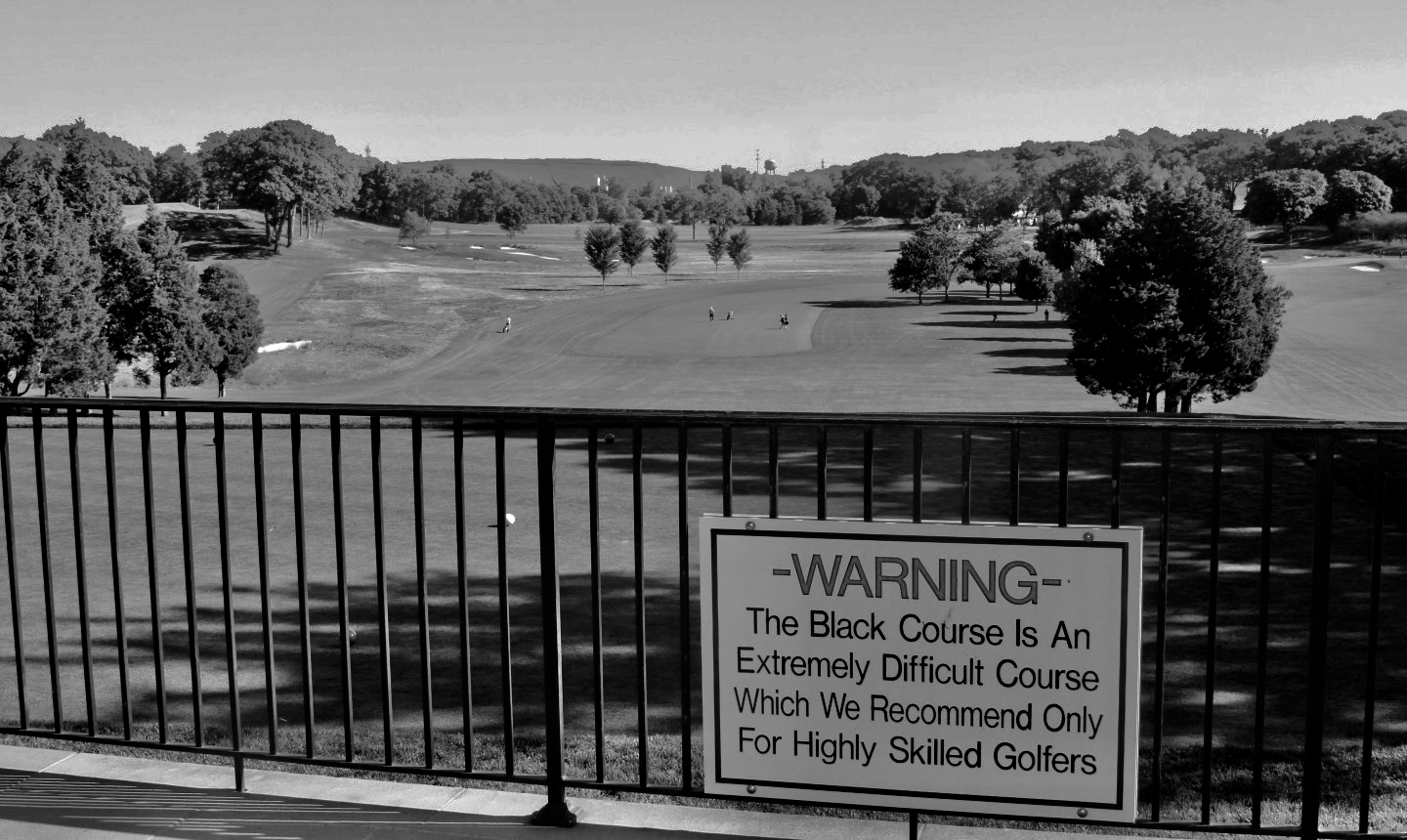 In case you hadn't heard by now, there's controversy regarding who truly designed Bethpage Black. Leading up to the 2002 U.S. Open, Golf Digest's Ron Whitten published "The Real Man Behind Bethpage Black," which alleged that the true architect was Joseph H. Burbeck, and not A.W. Tillinghast. This conflicts with the story Bethpage still sticks by but words from a publication such as Digest inspired most to adopt a dual-byline for Black.
As a guy who went to journalism school a few times for a few degrees (a humble brag sadder than most), I have always been flustered by the one gaping hole in Whitten's feature: Its sole (living) source was Burbeck's son, who is inherently biased at best. Whitten also cites some intriguing evidence for Burbeck's involvement beyond just being a qualified construction chief, but he doesn't see fit to contact anyone at Bethpage for comment. Where he really gets in trouble, at least from an ethical standpoint, is by altering objective subjects to better suit his own argument (easy to do when the readership doesn't know better). For example, the claim that Tillinghast "had no trademark style."
Tillinghast was perhaps less defined than MacRaynor but he was certainly not as amorphous as a Ross.
"Trademark" is itself an objective term but most can look at Hell's Half Acre and see its shadow upon the massive hazards off the tee at Black Nos. 5 and 7. Likewise, a walk around Winged Foot will reveal greenside bunkers with their taloned-protrusions…which also appear in numerous instances around Black (Rees Jones did exaggerate this feature at Black, but he did not originate it).
Secondly, one of Tillinghast's signature moves was the creation of championship courses that, for all their strategy, tended toward sadistic.
Geoff Shackelford shares my opinion, and also invests a bit more time toward confirming those beliefs, in this essay. People tend to take Geoff Shackelford more seriously than they do me, so I encourage you to check it out.
I should throw Whitten a bone, however. He is not a liar, and I think the double byline for Black is fair.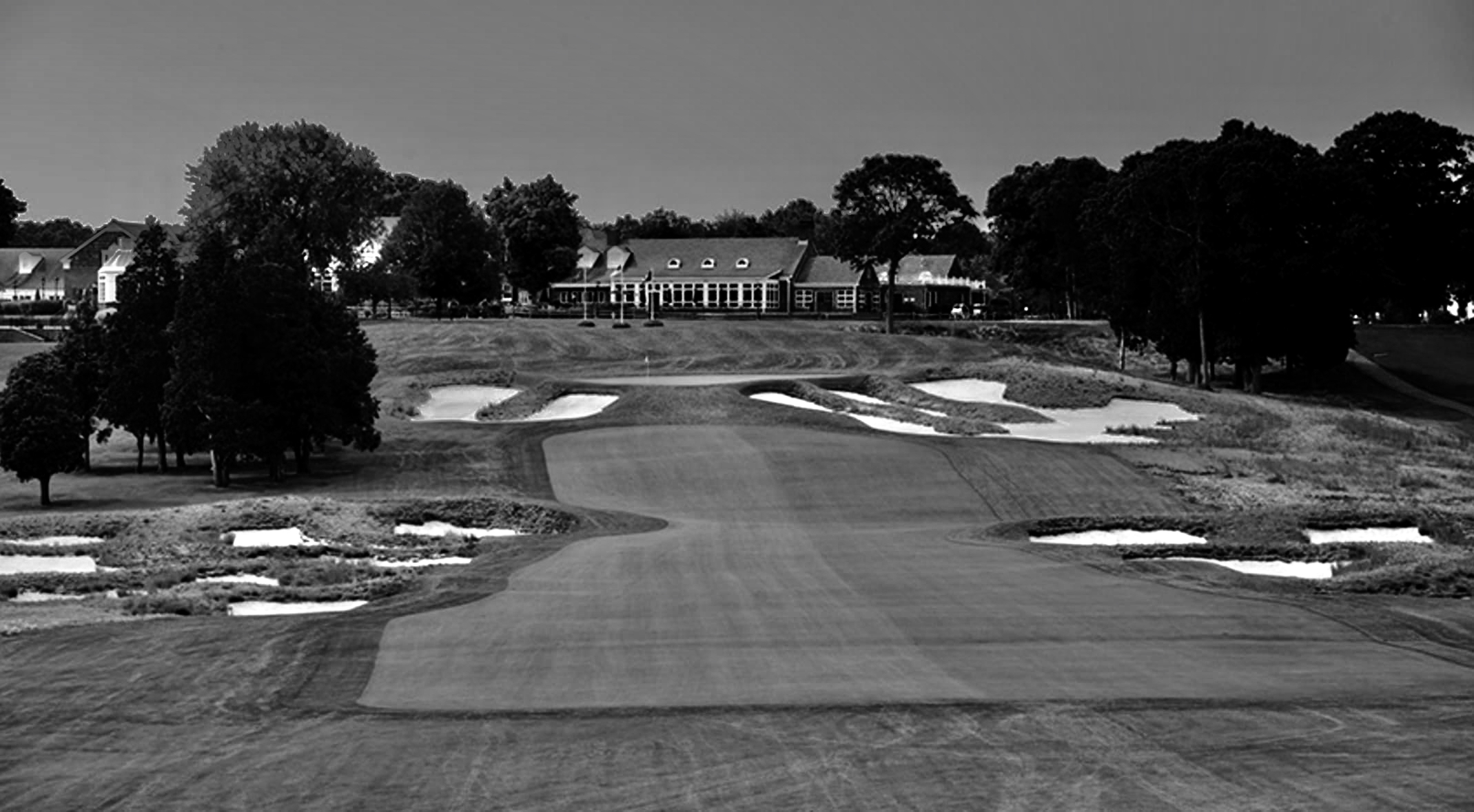 There are many reasons, highlighted in Shackelford's essay, to back Burbeck's relative qualifications.
For one, Tillinghast openly praised the construction chief and acknowledged the man's quest to create a new Pine Valley. Secondly, Burbeck's later acclaim as the course's superintendent is a testament to his knowledge. Finally, Burbeck likely designed the Blue and probably led tweaks at the Devereaux Emmet-designed Green Course.
But the Red and Black courses came last, coinciding with when Tillinghast actually showed up for the job. Burbeck still had a hand, however: It's probably not coincidental that the two best portions of the property were saved for what would become the two best courses. It's my (unfounded) belief that Burbeck had a hand in identifying the land Black would eventually traverse. But I don't think he had the spleen to design it before Tillinghast arrived.
Still, there is one "signature" portion of Tillinghast's design style not present for either Red or Black: These greens are weak.
"Design" can mean a lot of things. It can be an obsessive, constant tinkering like what Jack Nicklaus does at Muirfield Village, or it can be create-a-routing-and-run affair. After speaking at length with the head pro at Sleepy Hollow (the Ohio one) for another story, he and I concluded Stanley Thompson had done such a thing at that location. The club owns a map of Thompson's routing, which features no bunkers. Accordingly, the bunkers at the course have never looked like Thompson's.
Tillinghast didn't dine and dash at Black, however. He was fired. I don't believe it's too much to assume there were no notes left regarding the greens. I also don't believe it's too much to believe that the next in line for the job would have been Burbeck.
Designing quality greens is not easy. It may be the toughest aspect of a course architect's job, at least in terms of creating course strategy. Burbeck had no experience designing golf courses although it seems he was well-read. It's the equivalent of an even less-qualified me designing putting surfaces.
And that's why Bethpage Black (and Red) feature putting surfaces that are truly ho-hum, contrasted against the grand scope of the larger course.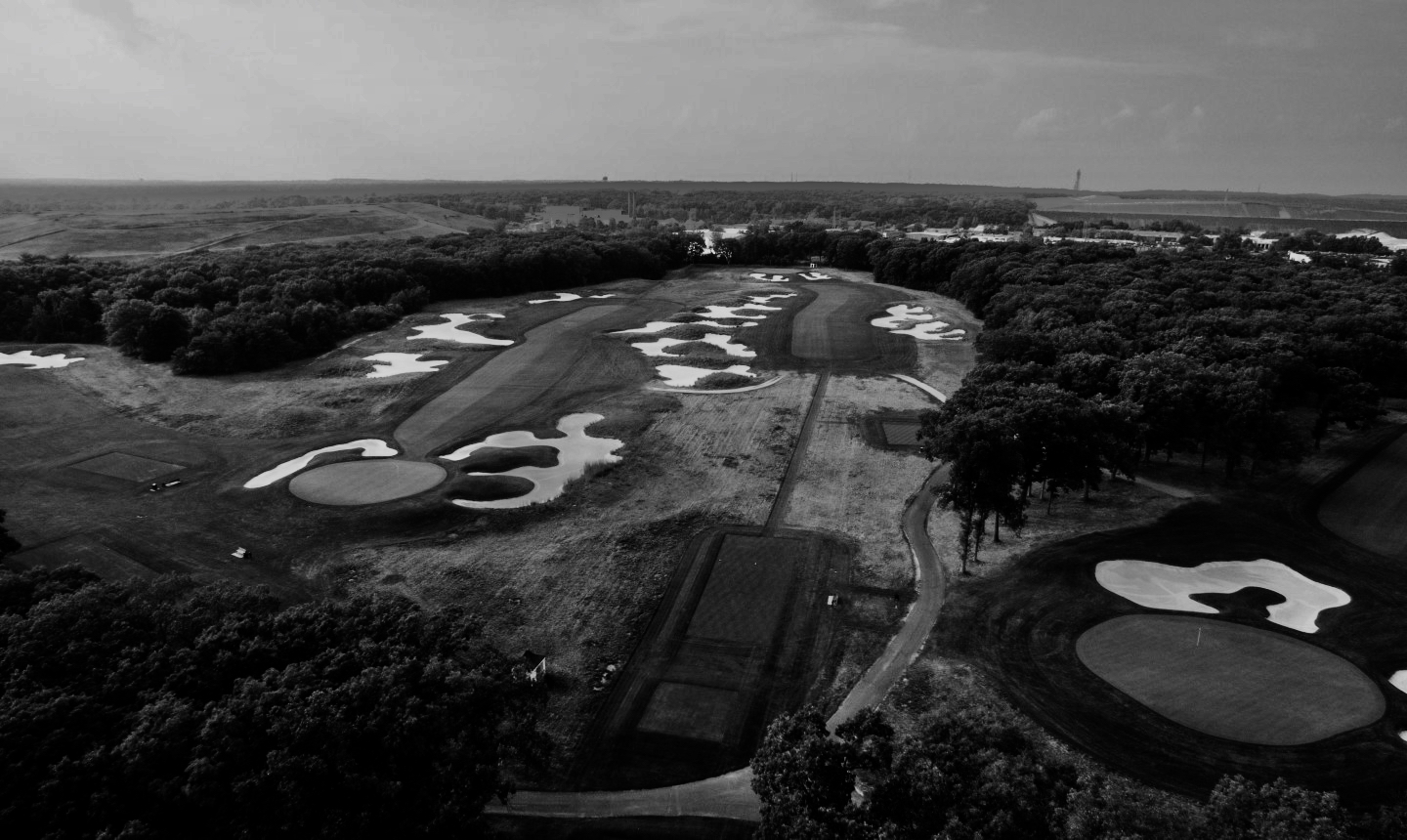 Why does the designer matter, when the argument remains "Bethpage Black deserves better greens"?
It's a sentimental thing. The past two decades have been incredible for the appreciation, and even restoration, of Golden Age Golf Courses. Whitten's feature came at a time when a relative few recognized Tillinghast's name, which is why the expert's claims burn even hotter today than they did then. Now there's an entire generation of "woke" golf course architecture enthusiasts looking to honor the work of iconic figures such as Tillinghast.
But that's a double-edged sword. At what point does the goal of conservation ultimately undermine the course? Golf course architects, even the best, are not without occasional imperfections, if not outright missteps. Our focus and idolatry can prevent positive progress, however slight.
A.W. Tillinghast — and only A.W. Tillinghast — designed Bethpage Black as far as Bethpage State Park is concerned. This is an especially firm tree to chain one's self to during a newly aware era.
If Tillinghast is responsible for the greens at Black, now there are two parties pushing to leave them alone. Professional golf organizations have long had little concern over the quality of the course, so long as there's a challenge for their players. That's why neither Bethpage nor the USGA minded when Jones halved Tillinghast's fairways and exaggerated his bunker sizes. At the same time, neither party had the budget to let Jones run rampant on the greens, and players struggled anyway, so why bother?
Meanwhile, the "woke" have been up in arms about the playing corridors at Black for years, with little upheave regarding the greens. I theorize this is because if Tillinghast actually designed them, architecture aficionados (as conservative a group of progressives as you'll ever meet) are content to leave them.
But Tillinghast didn't design them. Burbeck did. And, with all due respect to Mr. Burbeck's legacy, he simply does not have the historic relevance of Tillinghast.
Therefore we should feel no shame in overhauling the putting surfaces and putting in something Tillinghast-worthy. Getting ahead of myself, but somewhere between Tom Doak's knack for green design and Keith Foster's expertise in restoring Tillinghast courses, Bethpage Black could quickly rise from great to greater.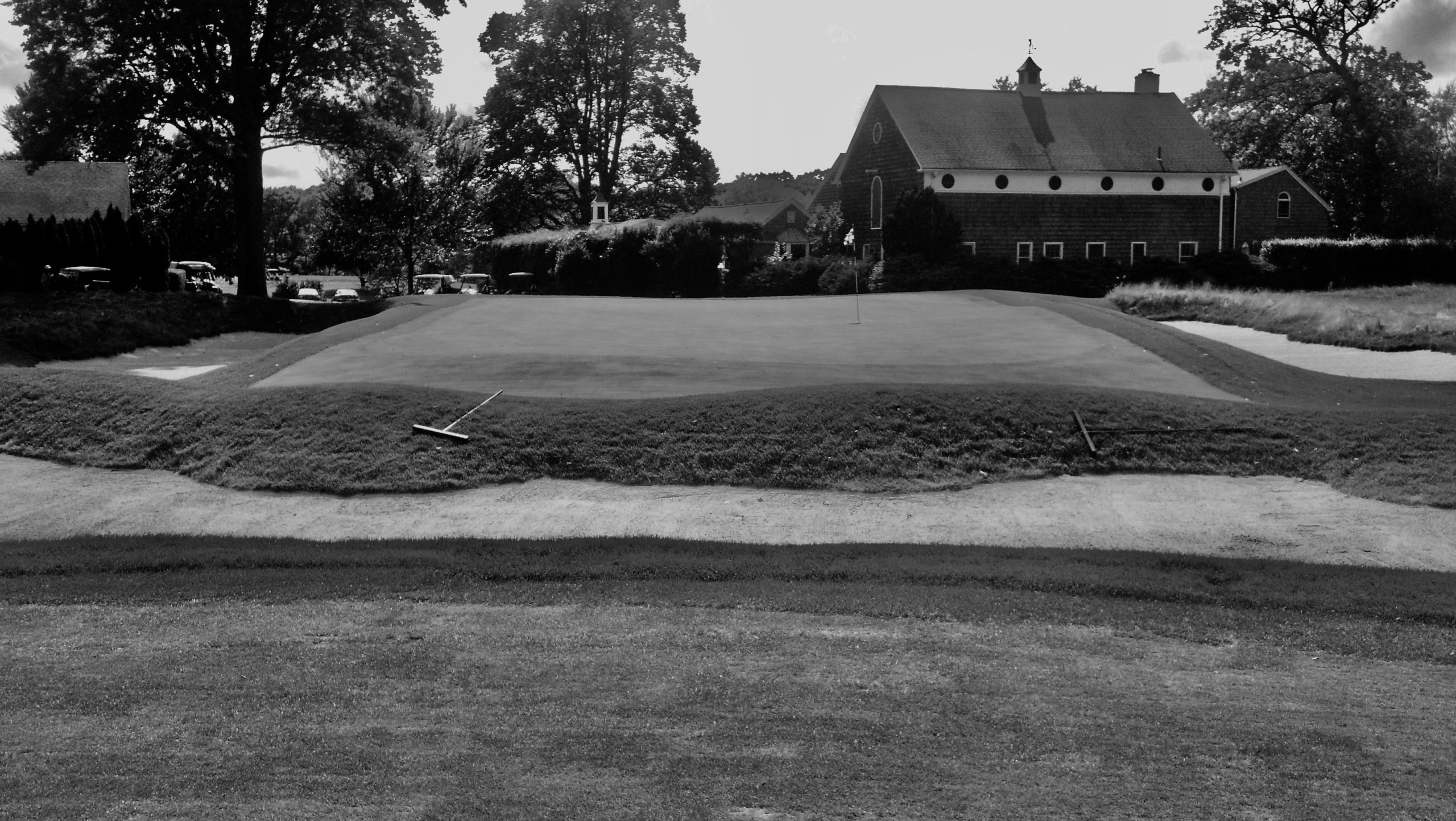 But that requires Bethpage to acknowledge either Burbeck's involvement or, even if they choose to ignore Burbeck, understand the value of such a move.
We have a similar problem in my neck of the woods, at the Ohio State University Golf Club. No, not talking about Jack Nicklaus and his handling of the Scarlet Course renovation (the more popular argument around the club).
The Gray Course has always been accepted as the runt of the litter…never designed to be provide championship-level challenge like Scarlet…always intended to be the go-to for casual rounds. But it's still a Mackenzie design, executed by Perry Maxwell after the former architect's death. That's a lot of history you're messing with if you suggest renovations and, after the complaints following Scarlet's plastic surgery, Ohio State may be content to sit on its untouched Mackenzie.
Except it's barely a Mackenzie: The architect provided a routing and that's about all. Just as relevant, Maxwell was fired from the site at the urging of John McClure, the professor who was leading the project. The greens at Gray are its highlight but they are certainly not Mackenzie or Maxwell constructs. They are McClure's and so is the placement of bunkers around the short course that, with a few exceptions, are as boring as Burbeck's greens.
If I'm to make any dent in the golf course architecture world, I hope it's to convince Ohio State to bring an up-and-coming architect like King-Collins or Colton Craig to come in and make something interesting of the Gray Course. Not something difficult; just something interesting.
(You can read more on the founding of the Ohio State Golf Club here)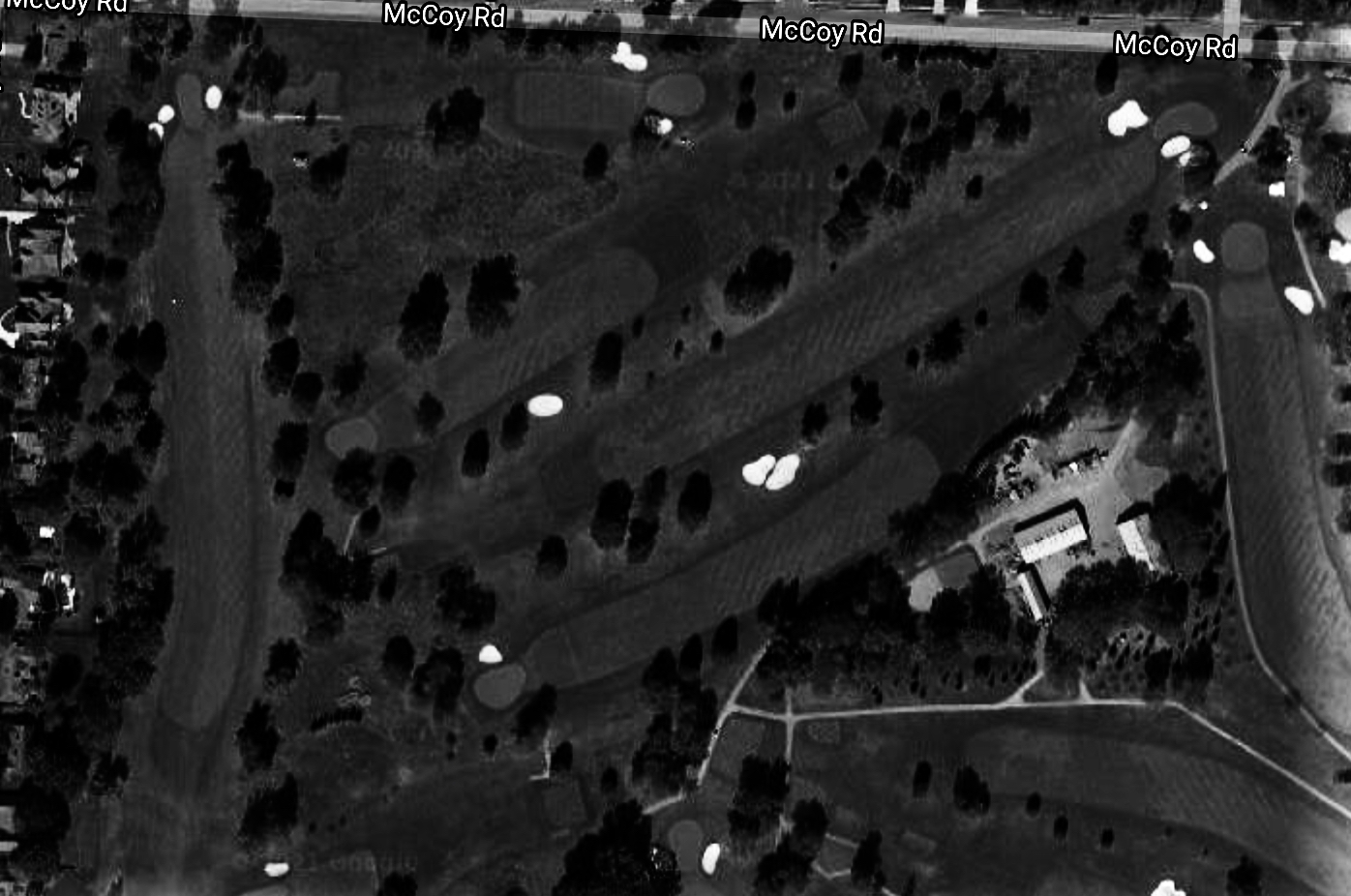 Likewise, the ultimate goal at Bethpage Black is not to make the course more difficult. So, while we're conducting renovations of the greens, why not conduct restorations of everything else?
Ryan Farrow created some great images a few years back, demonstrating how wide Black was upon opening.
If Bethpage is worried about rounds dragging on (and they do), expanding fairways back to these levels will play an enormous role. Will it take some teeth off the course for the everyday player? Sure, but no one's going to start breaking par, especially with some interesting greens.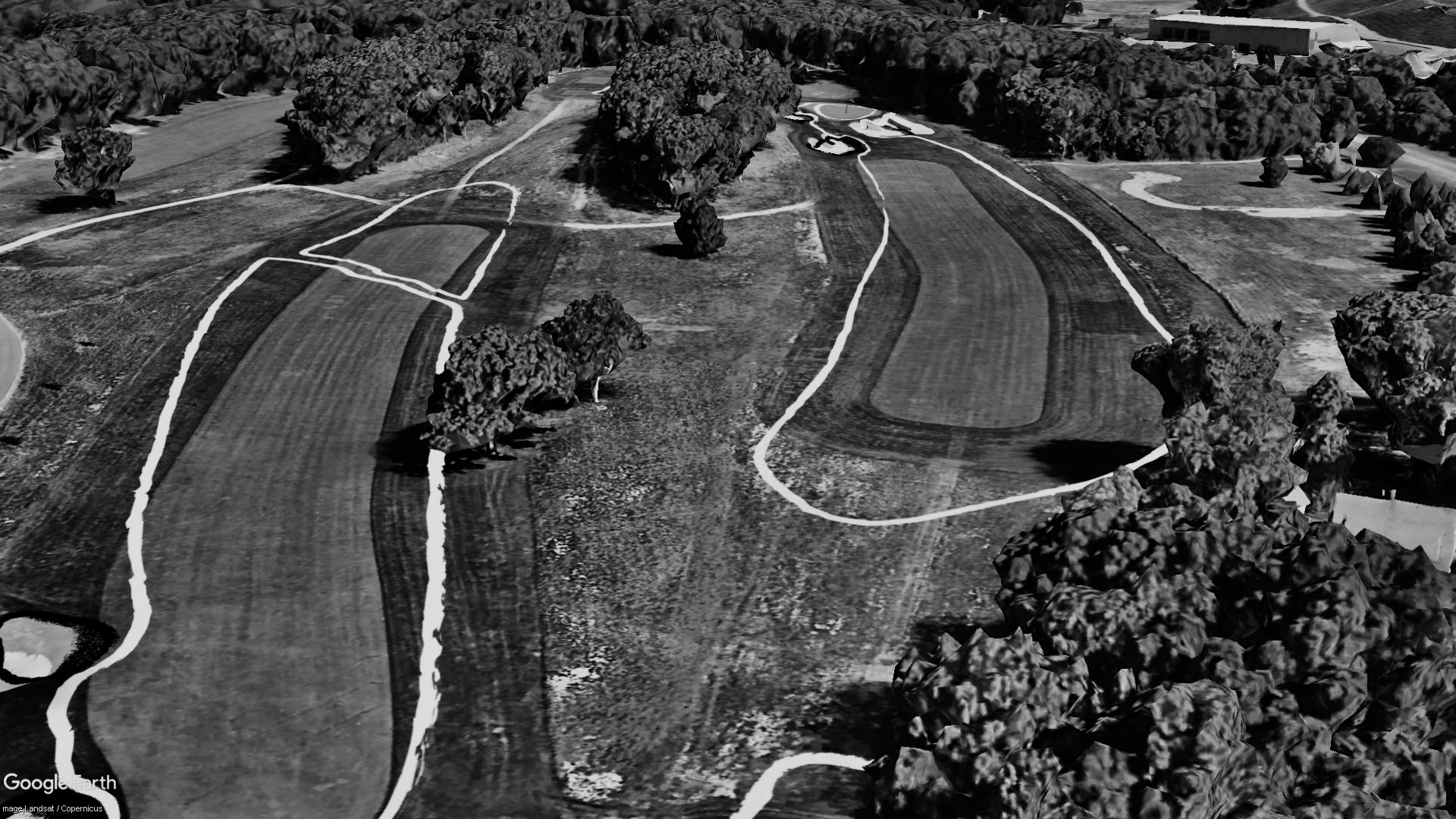 A round of golf at a world-class course should always feature world-class greens. Bethpage Black is brimming with world-class features from tee to green…but no further. Pushing that level of excellence onto the greens could truly make it Tillinghast's crowning achievement.
And what the heck…Burbeck's too.