Your correspondent is not keen on golf trails. Part of it is that there simply isn't a golf trail that particularly appeals to me. I'd be willing to play a round or two on the Robert Trent Jones trail in Alabama, but simply don't have that much interest in RTJ to justify a week of vacation. Heck, Pete Dye is my personal favorite architect and his trail is right next door in Indiana, and I've barely given it a thought (to be fair, the cherry on that six-course trip is French Lick, which costs more than the rest combined). Don't let me dissuade you from seeking one out, however.
The second, more prickly reason for disliking golf trails: I'm a hiker and they're not "trails." You don't walk from course to course (don't judge me…I've heard what you say about non-links courses that have "links" in the name).
Accordingly, I've crafted The Appalachian Golf Trail, bringing together every noteworthy golf course falling within 5(ish) miles of The Appalachian Trail. If you're ready to pack a change of clothes and a few clubs (or rent) for the 2,200 mile hike from Maine down to Georgia, you can add an extra badge to an already impressive accomplishment.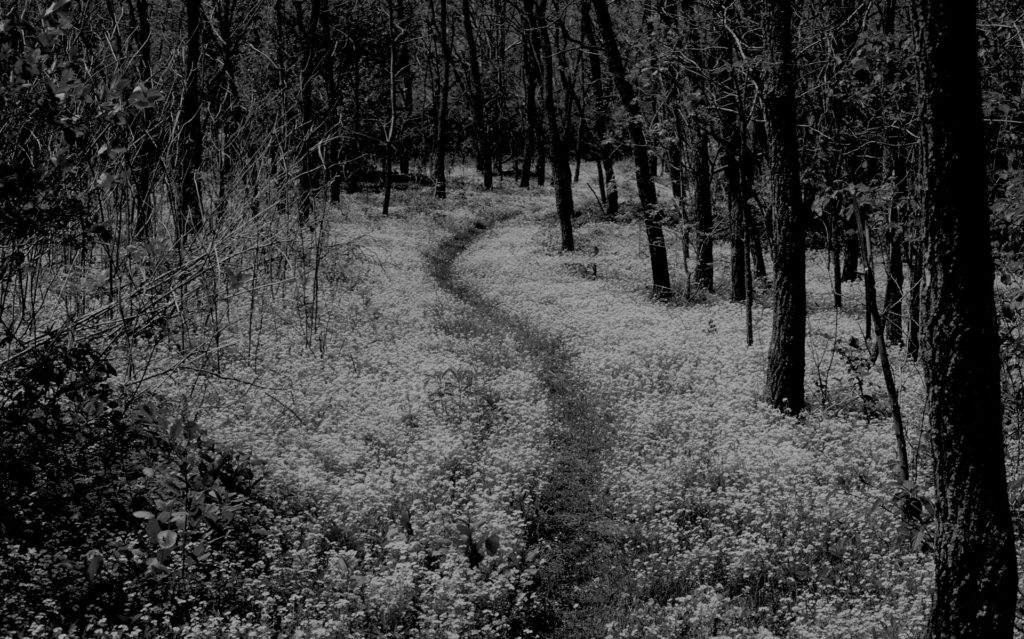 I'll acknowledge that, uh, this list isn't particularly long. The Appalachian Trail's appeal lurks in avoiding major metropolitan areas, so the number of solid courses your correspondent could find within five miles of the trail itself (note…I made sure this length is measured by the distance to get from the trail using actual roads, so you're not walking through woods to find a golf course. People die on the Appalachian Trail, namely by getting lost in the woods) is limited to eight. If you have another idea and don't find that course on this list, I'm willing to add it. I considered expanding the distance from the trail to 10 miles, which would up the total to 14 courses. But it seems like a dick move to make someone hiking 2,200 miles already walk 10 miles off course and back to play golf (and those those lengthy trudges mostly end up at private courses. Trying to keep it accessible here).
So here are the eight, where you'll find them, and how to get there from the trail. Another spoiler alert: You'll have played most of them by the time you leave New England, so no one will blame you for dropping your clubs off in Pennsylvania before finishing the rest of the Trail.
1. Sugarloaf Golf Course, Carrabasset Valley, ME
Most consider Robert Trent Jones II's Sunday River the premier golf course in Maine, or somewhere therein. Unfortunately, Sunday River also comes just far of reachable for hikers on the Appalachian Trail (that resort is also painfully close to Mahoosuc Notch, commonly regarded as the most difficult chunk of the trail). You'll hopefully settle for Sugarloaf, the corresponding golf course to the skiing resort of the same name. By this point, you'll have become used to mountains, so perhaps the ranges rising in the distance as you tee off will have less visual appeal by this point. Still, hopefully you'll appreciate the 120-foot descent from tee to hole at "Precipice," the signature Par 3 at Sugarloaf, which—along with several other holes—crosses the South Branch Carrabassett River.
How to Get There (5.2 mile walk): As you exit the Bigelow Reserve, you'll arrive at a parking lot on Carrabassett Dr. Turn left and walk until you arrive at the Sugarloaf Access Road. Follow that to the West Mountain Road and turn right. You won't really hit much altitude until this point.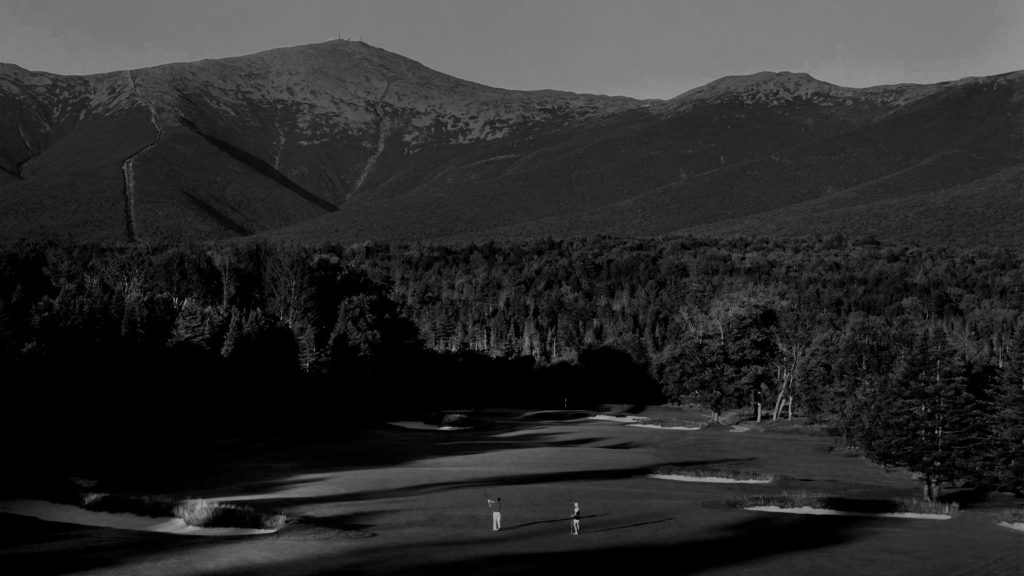 2. Omni Mount Washington, Bretton Woods, NH
Although you may have missed Maine's best course (again, depending on your opinion), most will agree that the Appalachian Golf Trail does let you in on New Hampshire's finest route. The Mount Washington Course, now part of the Omni resort chain, was designed by Donald Ross and later restored by Brian Silva for a reasonably-priced shot at The Donald (we checked: You don't need to stay at the resort to get a tee time). There are plenty of similarities to be had between this and Sugarloaf. Neither are "mountain courses" for the most part, sitting relatively flat at the base of their surrounding environs. No. 16, perhaps the signature hole at the course, uses a downhill tee shot and the title mountain backdrop to marvelous effect, playing 220 yards right-to-left with a long tear of a bunker (restored by Silva) to catch anything off-basecamp.
How to Get There (3.5 miles): You'll descend from Mount Eisenhower and arrive at State Rt. 302, near an AMC theater complex. Turn right and head up the road, turning right on Biathlon. This is a back entry to the resort complex, which will allow you scout the back nine as you approach the clubhouse. You'll cross ahead of the No. 18 tee box on your way to the promised land.
3. Hanover Country Club, Hanover, NH
There are a great many golf courses designed by associates of Donald Ross that are now shamefully labeled as "Donald Ross" despite overwhelming evidence otherwise. Hanover Country Club is not one of them. Orrin Smith was one's Ross's construction heads, and Hanover rightly finds that reason enough to attach his name to this course. There are also a great many Ivy League schools that are not Harvard, Yale, or Columbia, and we alumni of those schools tend to ignore them (tough to type with my nose this high up in the air). But perhaps Dartmouth deserves some more consideration, as Hanover is a fine route to hang one's official hat upon. Hole No. 17 is a remarkable concept, and further research is required to gather its origin: The hole plays as either a Par 3, 4 or 5 depending on where the player decides to tee it up. That changes it from a Par 5 dogleg with a forced carry over a marsh to a much shorter straight-ahead short shot real quick.
How to Get There (less than one mile): You'll making a rare uban stop as you head through downtown Hanover toward the Ledyard Free Bridge (which will be where you enter Vermont). Take a right on North Park Street, turning right onto Lyme Rd. The club will be on the right. And yes, despite its name, it's open to folks like us (something the most famous Ivy home course can't claim).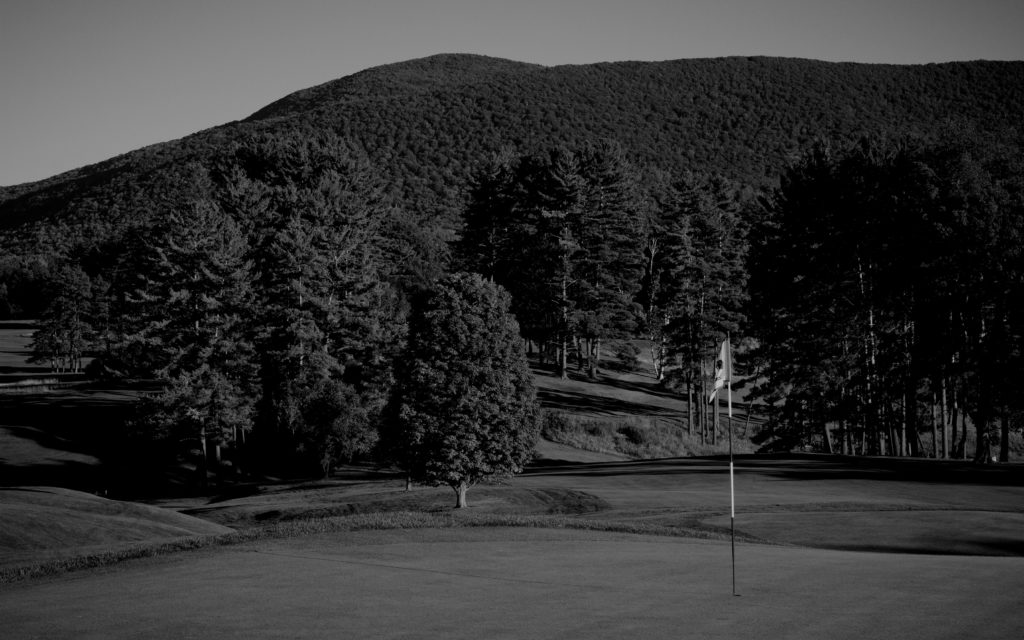 4. Taconic Golf Club, Williamstown, MA
There isn't exactly much golf to be had on the Appalachian Golf Trail, but this is guaranteed to be the highlight of the trip. Wayne Stiles and John Van Kleek are among the most under-appreciated of American golf architects, and Taconic is among the most under-appreciated of American public golf clubs (despite featuring highly on most reputable lists of "Best Public Golf Courses," its location far in the northwest corner of Massachusetts leads many to forget it). Gil Hanse was proactive in pushing for restoration during 2006, citing its bold greens and variety of holes within its rolling routing. No. 17 is a Par 3 resembling a hybrid of the Redan and Tillinghast's "Reef," where the player must measure their shot from the tee so that it's far enough to crest the ridge running ahead of the green, yet not so far to get kicked beyond the flag on this green, leaning right-to-left. From places in the course, you'll see Mount Greylock…which somehow inspired Herman Melville to write Moby Dick. And yes! You'll be hiking up it soon!
How to Get There (3.1 miles): This is a 5K worth walking. As you exit the "Long Trail," you'll need to walk trough a brief residential area to get back on the trail-trail. As you cross the Hoosic River, turn right on Mohawk Trail (a road, not a trail). Save some time by cutting through the East Lawn Cemetery, turning left on Water St. and arriving shortly at the course.
5. The Hotchkiss School, Lakeville, CT
I don't know why, but it seems someone marching along the Appalachian Golf Trail should have some interest in American history—even if naturalism is their natural game—because they will see a lot of it. The nine-hole route at The Hotchkiss School in the northwest corner of Connecticut is such an instance. Although not grandiose in nature, the loop is a monument to a historic meeting in golf design history: Charles "Steamshovel" Banks was an English teacher at this institute when it hired Seth Raynor to design the course during 1924. You won't find anything near as bold as what Raynor had done previously, or what Banks would do in the years to come, but it's an intriguing stop for a golfer interested in the history of the architectural game.
How to Get There (5.1 miles): Lakeville features the first-ever "universal access" portion of the Appalachian Trail (read: handicap-accessible), which runs alongside the Housatonic River. Following this, you'll be forced to walk south along the Warren Turnpike to get to the next section of trail proper. Rather than merge, however, keep following Lime Rock Road westward all the way to your destination on the left.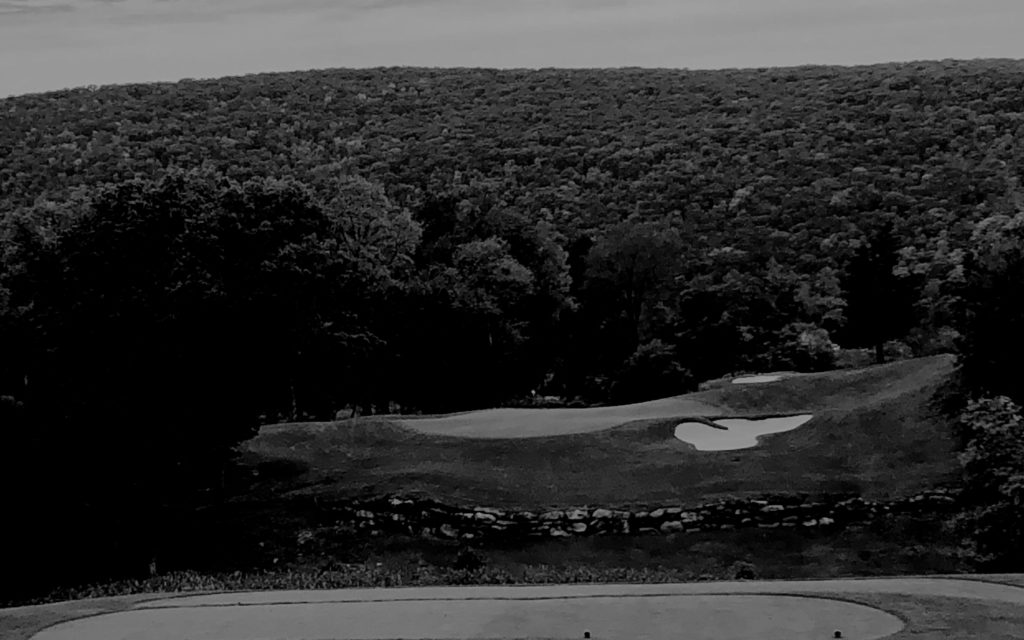 6. Bull's Bridge Golf Club, South Kent, CT
You don't see many Pete Dye or Tom Fazio courses in New England, and it's usually for two reasons. On one hand, this is the most well-historied region in the nation, and old money built courses there long ago. On the other hand, even during modern times there's still a conservative bent toward architecture of any sort, at least out in more idyllic areas. Bull's Bridge Golf Club in western Connecticut saw fit to call Fazio, but there's a relative modesty to his work here and, when there's not, the club saw fit to punctuate the landscape with rough stone walls to emphasis its New Englandness. Expect rolling golf similar to—well—most of your rounds thus far, plus a few more daring moments in the vein of Sugarloaf. Two instances are the No. 11 and No. 16, which require significant carry or drops to their respective greens, which roll like the course itself. This one is a private, but we plan on reaching out and creating a package deal for hikers crazy enough to try this thing.
How to Get There (2 miles): The Appalachian Trail will flirt with the New York border during the entirety of its Connecticut journey, even crossing the border briefly before jumping back into Kent, CT. Take a left off the trail at Bulls Bridge road and cross THE Bulls Covered Bridge the road and course are named for. Follow the road for a few miles and find the club on your right. Tell them we sent you. That's sure to work?
7. Musket Ridge, Myersville, MD
So you may have noticed…New York, New Jersey and Pennsylvania are three of the most golf-rich states in the Union…but we struggled to find particularly interesting entries that come near to the Appalachian Trail (in New York, both Paramount and Hudson National seemed tempting if you're willing to slog 10 miles). So please: If you've got a recommendation along the line, let us know. If not, you'll be hiking a long way between your last round and this one, located in the Catoctin range of Maryland. There's a bit of history on multiple fronts. For example, on the trail you'll pass near the first Washington Monument (a thing) and when you get off the trail, you'll experience Joe Lee's last course project. Joe Lee is a guy who doesn't get much chatter when discussing modern golf, but with more than 200 courses to his name, he deserves to be in some conversations. Musket Ridge will offer a much more affordable opportunity than either Bay or Cog Hill(s).
How to Get There (4.9 miles): You'll exit South Mountain State Park, and turn left on Baltimore State Pike. Turn right on Easterday Road, and then left on Canada Hill Road. Eventually turn left on Brethren Church Road, where you'll find the course.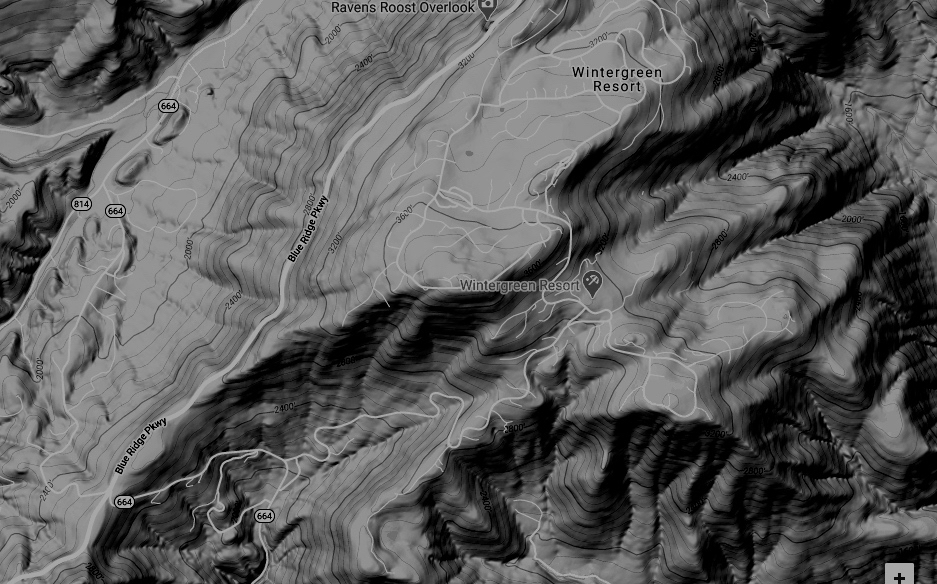 8. Devil's Knob at Wintergreen Resort, Wintergreen, VA
And here, sadly, is where the Appalachian Golf Trail ends, until you let us know some local gems that come within a relative stone's throw of the Appalachian Trail within the states of Tennessee, North Carolina, and Georgia. The last few weeks of your trip have been especially rewarding from a hiking perspective, as Virginia hosts more mileage than any other state, and much of that is spent within Shenandoah National Park (acclaimed by Jed Bartlet among many others). It's appropriate as well that this Ellis Maples resort course is also legitimately the highest altitude route in the state. According to the site, the temperature at Devil's Knob is routinely 12 to 18 degrees cooler than Wintergreen's other course. Of course, the site also describes the course as "narrow fairways, speedy greens and unsurpassed vistas." Well, at least two of those things sound promising. Narrow fairways aside, the tee shot from No. 16 will leave such an unsurpassed vista.
How to Get There (4.7 miles): The Appalachian Trail will follow the historic Blue Ridge Parkway for a while, and eventually cross to begin the Three Ridges portion of the hike (humorous title…you'll experience roughly one million ridges during this trip). Rather than jump on the trail, you'll head up Beech Grove Road, and then turn left up Wintergreen Drive (and we mean up…you'll be looking up the Wintergreen Resort mountain for a while as you hike along the Blue Ridge Parkway). Eventually you'll turn right on Diamond Hill Drive for a short bit before hopping on the "Highlands Leisure Trail"…back to your hiking comforts. Exiting that trail, you'll walk along a different Blue Ridge Road and finally, praise the dark lord, you'll be at your destination. It will be easier walking back, theoretically.