GOLF recently ran a panel regarding Royal St. George's, with particular focus on the concept of blind shots. The question ("are blind shots fair, or too gimmicky?") came on the heel of Brooks Koepka's suggestion that Sandwich featured too many of them. The GOLF group — featuring four of its panel of 100 raters — concluded, to differing degrees, that blind shots were in fact a good thing, distinctive to links golf.
The unanimous result disappointed me. I say this as someone who equally values the blindness present at Royal St. George's.
Ranking the Open rota is a reflection on one's personal ideologies as a golf course architecture enthusiast. Those who endorse the Old Course are simultaneously endorsing the multitude of routes available from tee-to-green, the underpinning of "strategic golf." Those who were thrilled with Royal Portrush's return to the rota are likely believers in the importance of a grand landscape to the creation of a grand golf course. Those who embrace Royal St. George's embrace the notion of championship golfers embracing spontaneity.
None of these outlooks is incorrect, and to rank one ahead of the other is not to deny the latter's legitimacy. But what about those who wish to deny the latter's legitimacy? Do we, as a golf course architecture community, give them a platform to do so?
Royal St. George's may not be the best example to study; even if members of GOLF's rater board are ideologically against blind shots, the club's legacy tends to keep those opinions from coming up. So instead, let's consider a modern, American course that draws considerable influence from the tendencies at Sandwich: Tobacco Road.
(The author has not played Tobacco Road; he's merely aggregating conversational trends from social media).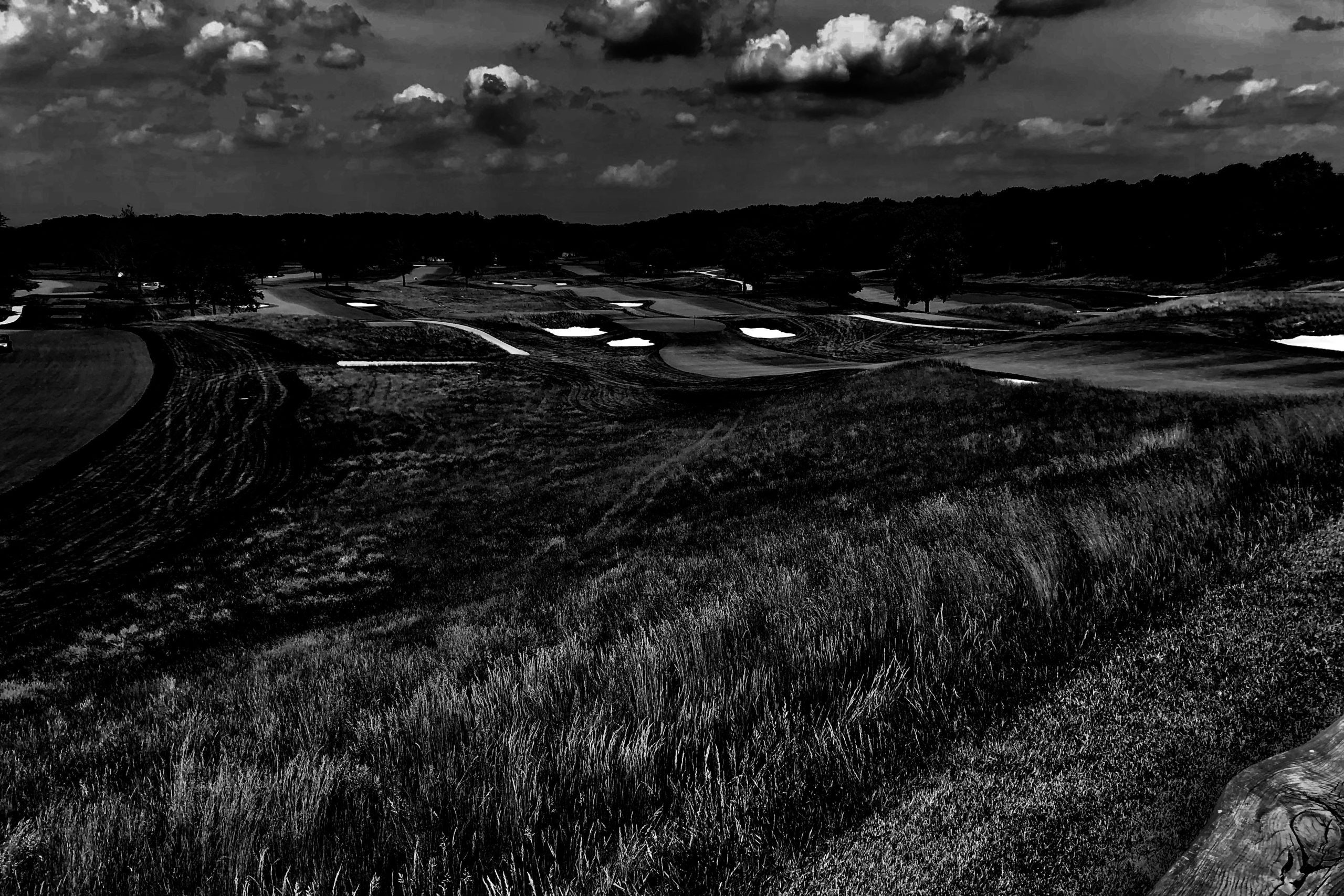 Tobacco Road features blind shots aplenty. Tobacco Road has a passionate fanbase. Tobacco Road also has adamant declaimers, who don't care for said blind shots as well as other elements from Mike Strantz's grand statement. Tobacco Road fandom is the more hip standpoint on social media, and so members of that majority tend to flock to declaimers and call them idiots. Likewise, those who dislike Tobacco tend to play the prick, dictating the obvious reasons why Tobacco is a mistake and why the masses are idiots for enjoying it so.
Let me phrase it: I enjoy black metal music. Can you imagine if I labelled you an idiot for not enjoying black metal music? And likewise, wouldn't you be an enemy of democracy if you told me that my niche music was a mistake?
(The author has definitely been a condescending jerk to metalcore fans on social media and he now realizes the error of his ways).
Why is this? Why would it be reasonable for me to listen to a niche music genre, but idiotic for me to dislike a Tobacco Road, a Sweetens Cove, or even an Old Course?
The issue might shift if we stopped looking at golf courses from a utilitarian perspective and more so as an art form. Obviously there is a utilitarian nature to good golf courses, but ranking things from a utilitarian perspective only boils down to "it works" or "it doesn't work." This extreme contrast in the two options makes it more essential for reviewers to hedge their bets and define why they are not wrong.
Art reviews, however, allow for a range of tastes, and for reviewers to delve into nuances that may make something a five-star product, while another reviewer may only give it a four. Consider Andy Johnson's (The Fried Egg) take on Moraine Country Club, which suggests that it may deserve consideration as Ohio's best course. Much of his argument rests upon the club's excellent glacial moraine terrain. I agree that Moraine is a great club but, as routing is a factor that registers more in my analysis of a club than soil type, I wouldn't be nearly as enthusiastic as he (Moraine features many holes traveling consecutively in the same direction). I think if he and I were to sit down and discuss, we would both concur that the other makes a compelling case for the way they personally feel the way they do toward Moraine (as intelligent individuals, we would of course also test each other's claims, but in a conversational method that doesn't flourish in the current GCA web environment). We would acknowledge the importance of the factors raised by the other, but perhaps weigh their importance differently.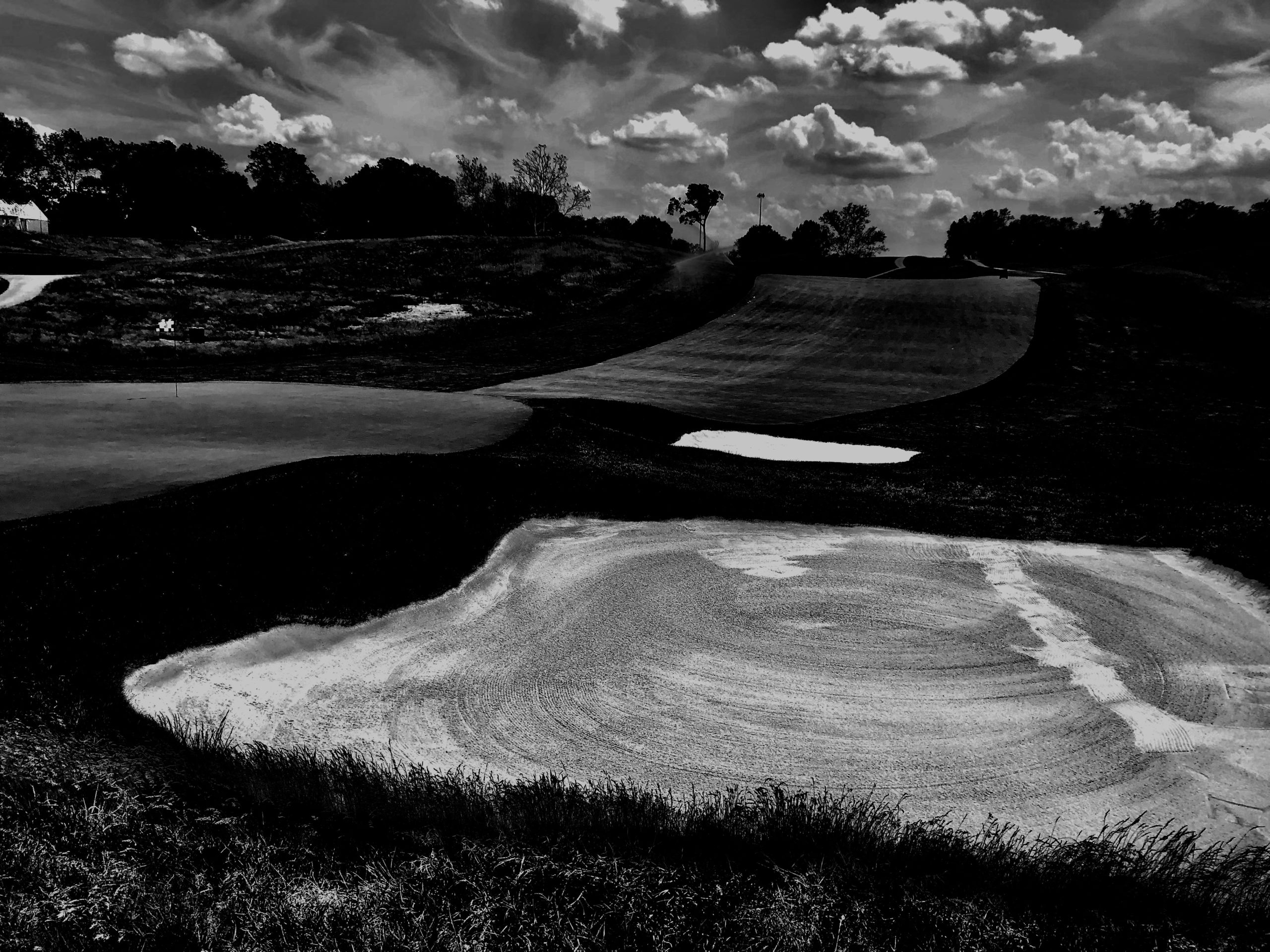 This doesn't suggest that all art, or golf courses, are inherently good, just waiting for a solid writer to come around and validate them.
To be sure, there is bad art. Plenty of it. But it is not bad for mere disassociation from great art.
Consider, if you will, Rolling Stone's most recent rankings of the best albums of all time. I'll leave the top ten, respectively, for you to consider: What's Going On, Pet Sounds, Blue, Songs in The Key of Life, Abbey Road, Nevermind, Rumours, Purple Rain, Blood on The Tracks, The Miseducation of Lauryn Hill.
Can you argue that there is a singular path to greatness, based on this list? If a beautiful voice is key to a great album, how did Nevermind make it? If there was a "best" guitar tuning, how did Blue get on? I have previously, in my time as a music journalist, declared Bob Dylan's Highway 61 Revisited the greatest album ever. Am I a fool for Rolling Stone having picked Blood on The Tracks ahead of it?
All rhetorical questions. Like a good golf hole, as Old Tom might suggest, there are multiple routes to greatness…and the choice of route will often depend on the golfer.
The next time you have an earnest discussion on the merits or lack thereof for a given golf hole, course, or architect, consider your personal preferences and don't fear to defend them. But also consider the potential for those who have taken a different route to appreciating golf course architecture, and how that context impacts opinions that differ from yours.
Regardless of your opinion on courses such as Tobacco Road or Sweetens Cove, their greatest asset might be the ability to divide opinions in a scene where so many courses are either good or bad. The challenge for our community is to create discourse from such opportunities, rather than simply rubber-stamping both courses and the opinions of those who discuss them.
I would have preferred to see at least one opinion from a GOLF panelist who, in his heart of hearts, despises the role of blind shots in strategic golf. Even if I disagreed vehemently.