Singapore has a space problem. Being the no. 29 city in the world for population density makes it thicker than any American city. And, among those 28 ahead of Singapore, only Seoul comes close in terms of being relatively-not-impoverished (RNI, a metric tracked by the BPBM Economic Forum). The difference between Seoul and Singapore is that one is an island, and one is not. Seoul can play the suburbs game, and Singapore cannot.
This spells trouble for Singapore's golf courses, as its government has asserted it will focus on housing developments and infrastructure, while cutting an estimated 40 percent of golf courses by 2030 (there's a big asterisk on that number, which we'll get to in a minute). I'm not saying I like the idea of cutting 40 percent of golf courses, but Singapore is displaying reasonable growth. It's not a flocking point for nouveau rich and NIMBY Democrats. It's an economically-accomplished one-city nation with no land for its next wave of births.
But that doesn't mean the golf courses need to disappear.
So let's return to that 40 percent number and answer your inevitable questions. The first should be along the lines of "last I checked, Singapore was a tad / a lot more liberalized economically than China…how can it force golf course closures?" Good question. Although the majority of the clubs on the island are semiprivate (offering open tee times to guests in the UK style), the city owns all of the land, which it leases out to courses. The golf issue has come to the fore as the city has refused to extend any club leases beyond 2040. That's not a guarantee of closure, but it's certainly a sign that some gears are turning at city hall.
As for the 40 percent number itself, generated by the Singapore Golf Association, it specifically describes the hypothetical number of clubs closed, not the amount of golf land repossessed.
That makes a difference. It's nearly impossible to suggest no clubs will be forced to close within the next few decades, but a strategic rethink of golf courses in Singapore could significantly reduce the number of courses closed, without interrupting the government's infrastructure plans.
A recent project in Singapore shows exactly the opposite of my proposed master plan for Singapore golf and, perhaps not helping my argument, it seems to have turned out pretty well. 
Seletar Country Club came upon its lease renewal a little earlier than 2040…namely, the government needed updates by December, 2021. The stipulations for renewal give a preview of what the rest of the city's club can expect in years to come: Seletar would be forced to surrender a 50-foot belt of land, which would run between the club's new boundary and the Seletar Reservoir (for use as a public pathway). The land lost amounted to little more than 3 percent of Seletar's total, but impacted the routing of 6 holes. More demanding, perhaps, was the government's insistence the club become hydrologically self-sustaining.
The club turned to David Dale and Kevin Ramsey to handle the rerouting, while focusing on the sustainability issues as well. Their approach regarding the latter could be a benchmark for American clubs: The plan including reducing maintained areas by nearly 35 percent, and increasing the property's water retention by 120 percent. Perhaps even more impressive, even to this relative eco-warrior, is that Dale and Ramsey managed to reduce the yardage at the course by just 17 yards from the back tees while rerouting to accommodate for the pathway.
The pair deserve kudos for the accomplishment but other Singapore clubs should not necessarily pursue similar tactics.
For one, the amount of land repossessed here by the state is minuscule, and the project rather pedestrian (in more ways than one). A public walkway requires significantly less room than a residential development. Dale and Ramsey's routing miracle would be impossible if the government claimed, say, 30 percent of the property. Considering how soon the government could come calling for more (at the next lease renewal), some could argue it would be foolhardy for clubs to undergo such significant overhauls to properties the clubs be forced to dispossess in the near future.
Seletar is an exception. It sits near the Lower Seletar Reservoir, which provides the majority of Singapore's drinking water. The pathway is a small-fry item, but larger construction projects carry potential for dirtying that water supply. Seletar and Orchid Country Club (across the reservoir) can probably rest easier than most.
So what of the rest? What to do when the government skims/scalps nearly half a course's property?
Another Golf Course Architecture feature provides a hint.
The Bob O'Connor Golf Course at Schenley Park in Pittsburgh understands the problems of space and urban golf. The course hosts the First Tee of Pittsburgh, playing 18 in just 4,620 yards. More problematically, seven holes are crossed by public-access roads (again…a club that hosts the city's youth golf organization…yikes).
It's a club that wears its history with pride. Built during 1897 and acquired by the city a little more than a decade later, it's one of the oldest municipal layouts in the country. The soon-to-be-opened Arnold Palmer Learning Center took its name from the region's native son. Rather than let history just-for-the-sake-of-being-old blind them, the club recently announced ambitious plans to create a nine-hole short course on one side of the road, with a reversible Par 3 course on the other. The plan—along with a new Mississippi Brazenhead project unveiled by Rob Collins and Tad King—fully displays that cutting back from the traditional 18-hole arrangement is by no means selling golfers short.
I'll admit…I'm a little conservative in my appreciation for the 18-hole standard. At the same time, I'll acknowledge there's no good reason for it. The shift area from the 18-hole format has been stirred by <insert any Par 3 course built at a popular resort in the past decade>. I say "stirred" but not "shaken" because, by means of their Par 3 nature, stodgy old coots like me are more willing to bend our expectations. The aforementioned 12-hole concept at Brazenhead, however, is a shaker and not merely a stirrer because it involves 12 "standard" golf holes.
There hasn't been much instigation for this kind of shake-up in the United States, however. Collins and King's proposal for Brazenhead is more creativity than necessity (not a complaint). There is a region where such ingenuity may soon be necessary, which brings us back around to where we started.
The top-ranked course in Singapore, the Sentosa Resort's Serapong course, presents a visual testament to the city's urban crowding, with frequent photos shows golfers playing toward a green, backdropped by the Singapore Marina. Outside of it and the resort's New Tanjong course, both of which are routinely ranked among Asia's Top 50, Singapore's golf clubs don't typically attract critical acclaim or merit historic advocacy.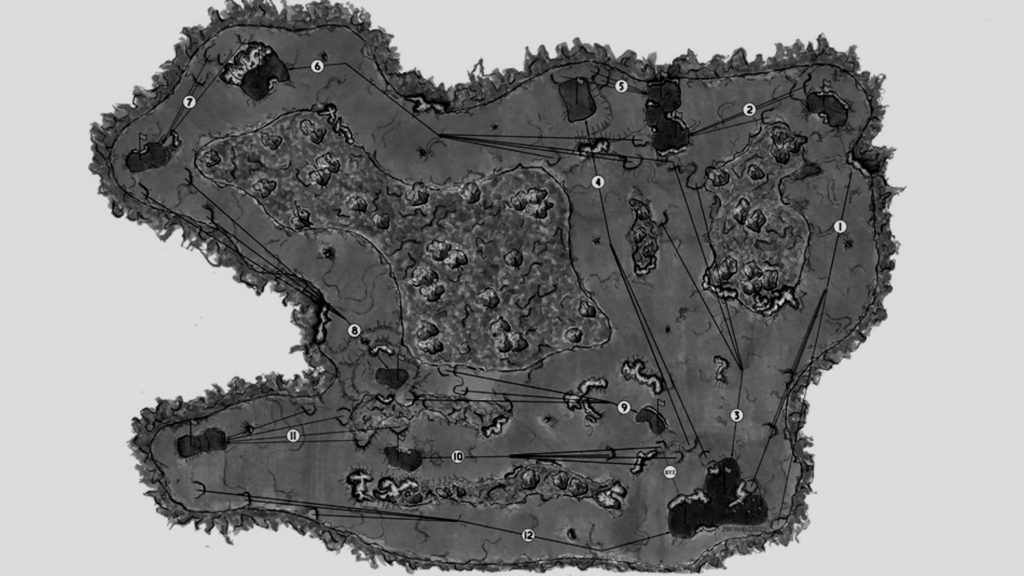 In short, there is a blank slate, and hopefully operators of golf clubs in the city will keep open minds to what is possible on their property. The "40 percent" stems from the assumption clubs would rather fold rather than diminish existing courses. Big-picture consultants and architects, however, stand to demonstrate the potential for increased value in hosting fewer holes.
I hope this is the case for two reasons. The first, obviously, is survivalism. If golf is to survive the land crunch in Singapore, it will need to adapt. Holes will be lost, and some of those holes may be good ones.
But secondly, better golf philosophy could emerge from these demands.
Most agree the best golf grows on the sandiest soil bases. Lacking such soil, architects of the Golden Age relied more heavily upon strategic play and emerged with the greatest era of course design as a result. That was evolution in progress. As in nature, a creature is honed to achievement by obstacles to its survival. Many courses will be pushed to evolve more drastically during the next 20 years of Singapore golf.
The results, if the sport is to survive in any capacity, will require new ways of thinking about course architecture.
And it could be awesome.