If you couldn't gauge from the entire premise of this website, being hip has never been a high priority for BPBM. So here's another dose of unpopular sentiment in the current age of "woke" golf: I haven't yet been tempted to try hickory golf.
Part of it is that I'm not a particularly talented golfer to begin with (15 handicap as of this writing) and I see no need to exaggerate the fact. Secondly, if I spend money on golf, it is almost 100 percent in the pursuit of playing nice courses, as golf course architecture is my primary (and, frankly, only) connection to playing golf. I've received a number of generous invitations during the offseason to play at very nice institutions, and I've been hustling like heck on freelance gigs to justify this hobby to Black Metal Bride. Your correspondent aside, as a precedent, investment in first-hand history seems to be on the down-and-down, if Civil War reenactments are any suggestion.
"How on Earth," (to paraphrase what I asked Dr. Bernard "Bern" Bernacki, President of the Golf Heritage Society) "does one who heads a 50 year-old organization go about drawing in younger generations to play hickory golf? Modern middle schoolers mock me for owning an iPhone 6…how would they treat me if they saw my niblick?" It is a question Bernacki has often answered. Rather easily, actually.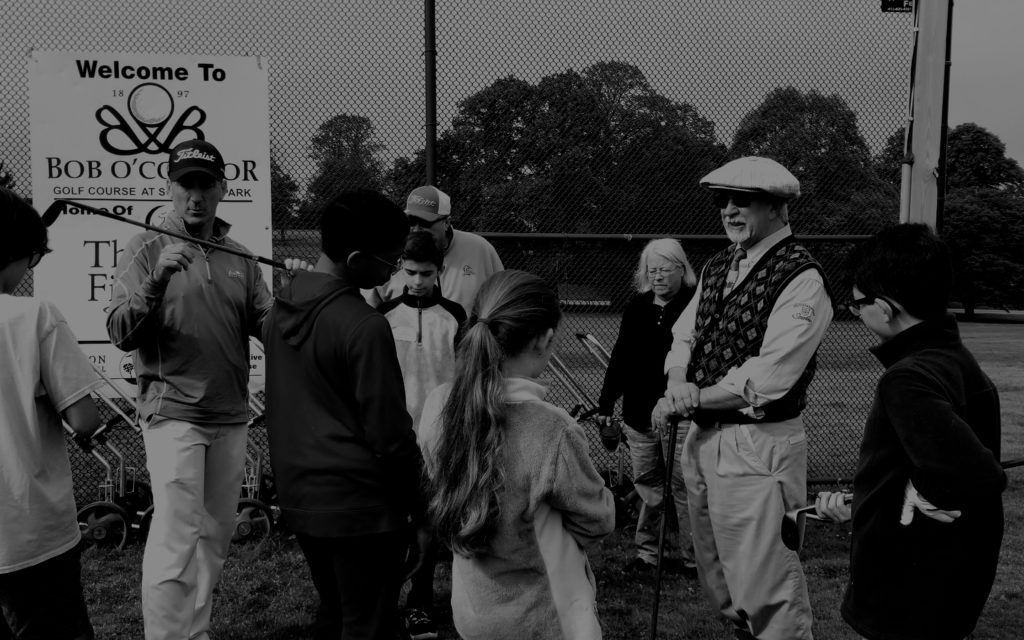 One example is when he was posed the same query (again, paraphrased) by the executive director of the First Tee of Pittsburgh, 15 years ago or so. As it turns out, perhaps we've been overthinking it the appeal of olde world golf to nu-world youth.
Bernacki's plan of attack was simple. He brought three versions of a gutta-percha ball, in various states of development, for a 15-minute presentation. The young golfers set upon the three black balls with a reasonable amount of curiosity—the same amount one should expect from the average 50-something year-old golfer as well. After all, the varying standards of technology between a ball of Indonesian rubber and a modern, tightly-wound core are astonishing. But there's a difference between the average 50-something and the average elementary school student when looking at a gutta. A 50-something will thank his lucky stars that he's never had to rely on such old-world equipment. But an 11 year-old?
"One hour and 15 minutes later, they quit asking questions. And you have to remember what the last question is, and it always is," Bernacki recounted. "'Dr. Bernacki, do you think we can play with some of this stuff?'"
A few weeks later (so that the First Tee coaches could ensure this stuff was in safe hands), Bernacki returned with gear for some basic chipping and putting on the putting greens. After that, a few groups were granted permission to play a few holes at Bob O'Connor Golf Course (the First Tee's headquarters in the Steel City, which will soon host the Arnold Palmer Learning Center, one of only two First Tee facilities named for golf legends. The other, in Dallas, pays tribute to Ben Hogan) with hickories. When they returned, Bernacki distributed a questionnaire featuring a few English-teacher-type inquiries regarding the meaning of what they had just done. But he snuck in a last question for his own use—"what do you think would make this a better experience?"—the answers to which he has saved to this day.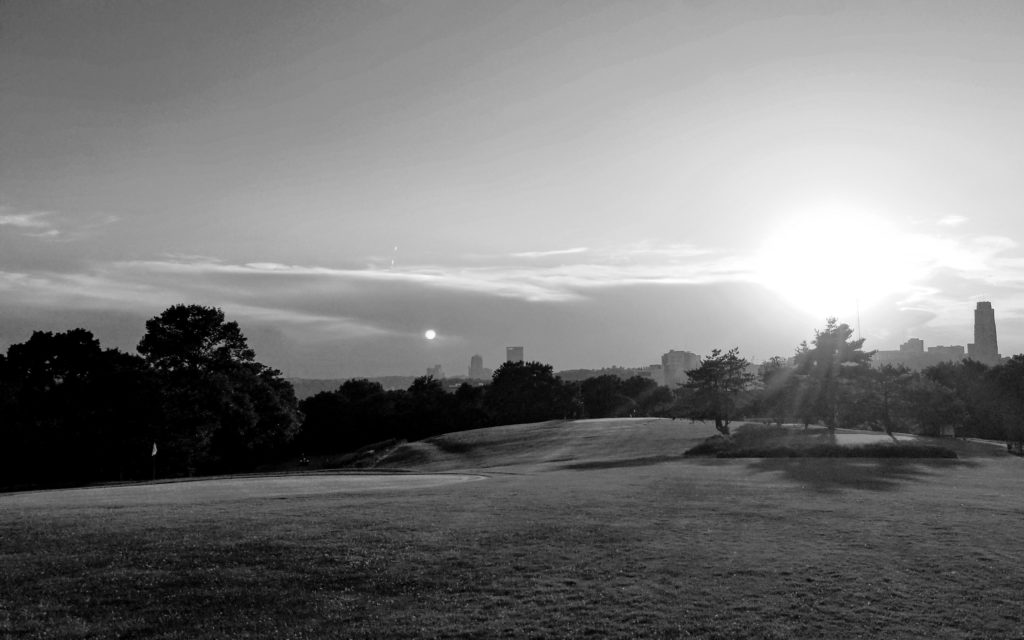 Why was (and is) it easier to draw young blood into hickory golf than a 30-something like myself? Simple answer, politics aside, is that young people are always more progressively-minded (maybe not at mealtime. You gotta start even younger on that front). They feel better about blackgaze and Soundcloud rap than stodgy folks like myself…but they're also more willing to dabble in Pentagram when their supposedly heavy-metal-Uncle won't even go deeper than Iron Maiden.
Bernacki realizes this, and has accomplished then what Joseph McCarthy (and perhaps Taylor Made?) always feared the commies would: infiltrated the education system to spread their sinister ideas to the most impressionable of minds. Kidding, of course. He's long been involved with First Tee of Pittsburgh, serving on its Board of Directors. He sees more concrete truths in First Tee's seemingly idealist promises—such as "a safe place for kids"—than others might.
"I'm involved with the First Tee as a family doctor because I have a lot of friends who've lost children and who were watching their children in recovery struggle," he says. "It is my absolute passion to protect these kids by giving them something better to do."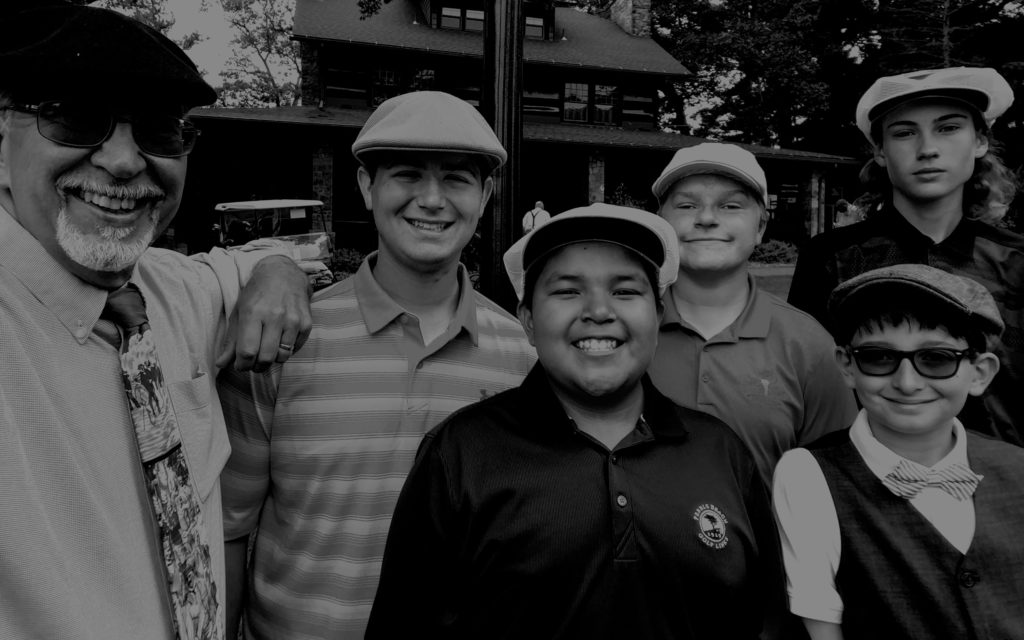 But First Tee also offered Bernacki a prime opportunity for the GHS to execute a shift toward its future.
The Golf Heritage Society has only been known as such for a short period; the change-of-title from the "Golf Collectors Society" came during 2018. The group has long worked to find those who come at golf history from an angle outside that of outright collecting—whether that be playing, reading, painting or even, god help us, golf course architecture nerds. But the name swap represented a change in perspective more than a change in direction. Bernacki and the organization as a whole noted a need to appeal to broader demographics, including more female members, a more racially diverse membership and, of course, a younger membership.
To your cynical correspondent's great wariness, Bernacki implied actually converting golfers (youth or otherwise) to hickory play wasn't a priority. One of his favorite anecdotes comes from a First Tee participant whose disability prevented him from playing golf as much as they may have hoped. The young man, 13, took to photography instead, and eventually settled on Old Tom Morris as a research paper subject. Taking considerably more initiative than your correspondent at that age, the author contacted Royal Blackheath, allegedly the oldest golf club in the world (this is unrelated to his research paper…the most oldest name of note on the course's record is James Braid). The club in turn mailed the First Tee member a host of collectibles, probably making him the youngest member of the then-Golf Collectors Society with a proper collection.
The anecdote, I realized, demonstrated the GHS plan in motion. Playing golf (non-hickory) led to an interest in golf photography, which in turn led to an interest in golf history, which by-and-by led to a small collection of golf collectibles. The only logical next step was an interest in hickory golf itself!
Well played, Golf Heritage Society, well played.