Slicers, Hookers, Cutters is a monthly rundown of the best and worst albums released during the previous month. Let's be real…there's only so much time we can dedicate to albums every month, so feel free to tweet @BethpageBM and let us know what we missed. Understand, of course, that we may have actually hated the garbage you recommend…so if you don't see a social shout-out for that release, you'll just have to sit there and wonder whether we missed your comment…or whether your taste is terrible. This crushing paranoia is all part of the doom metal experience.
EAGLE: 'Soulmare' by Mahr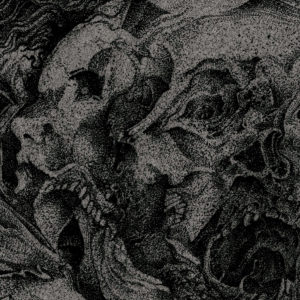 To address the snobbier voices in the peanut gallery, Soulmare is not actually an existing album but rather compilation collected in the imagination of your correspondent, grouping together the tracks "Soulmare I" and "Soulmare II," two 20-minute tracks released independently of each other…on the same day. Mahr is one of several bands sharing members between the superbly ambiguous Pravda Kollektiv, which among them share an appreciation for bleak, atmospheric black metal. Although the organization's Arkhtinn seems to be the one focused on the black metalness of space, Mahr approaches similar audio themes, however inadvertently. Although the cavey vibes of "Soulmare I" matches the gloomy Dungeons & Dragons soundscape that results from most atmospheric black metal, the growled vocals seem to have received an almost vocoder-like treatment. Maybe this was intentional, and maybe it wasn't. There's always the chance with a group like this that the production is so intentionally crap that it exits the Stone age on the far left of the spectrum and comes back out on the other, the Space Age. The chants that accompany the blackened vocals draw some parallels to last month's Eagle pick—Krzystof Drabikowski—but they create a more depressing atmosphere, rather than Drabikowski's majesty. Deep, dark listen.
EAGLE: 'Planetary Clairvoyance' by Tomb Mold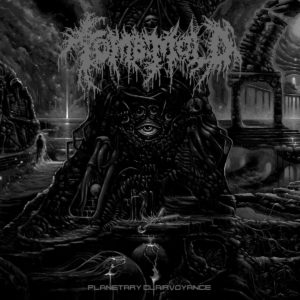 Not sure if we've done two Eagles in one month before, but the BPBM editorial team decided that Tomb Mold deserved the nod, despite our tendency to go contrarian as often as possible (of July's many releases, we have a hunch this one will get the most love during the end-of-year lists). The previous Eagle pick requires your brooding patience as a metal listener and, while not exactly a quick payout, the relatively legible chug of Tomb Mold is the relative can of Black Label to Mahr's more nuanced craft brew. The core of this band's appeal—and Tomb Mold guys, if you're reading this, we'll get to the more nuanced skin, we promise—is the title track. Song titles that are just absurd enough, driven by constant old school riffage…and then kicking into high gear (at 3:35) right when you think they've maxed out on riff. Granted—there are moments of synth, and classical guitar, and nice tidbits to keep your attention. But not in the Allegaeon sense. I feel it's a huge misnomer to suggest Tomb Mold is "prog," and it's equally misguided to suggest that their formula is simple. But their essence is that chug. Like Nitrogen, it's a simple core element within the universe, and yet a totally essential one.
BIRDIE: 'At The Walls' by Enforced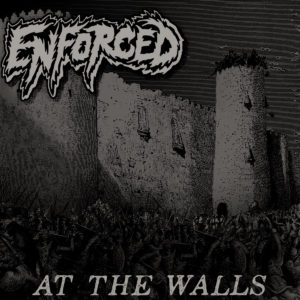 I like to get a feel for my caddie's background, at least if they're in their twentysomethings. The young man assisting us at The Country Club (we'll get to that soon enough in the blog) fit the bill, so he probably received his first bit of on-course conversation regarding the Richmond metal scene (he attended university there). Although clearly not one to care about such things, I regaled him on both the numerous great acts to have hit it big coming out of Southeast VA, as well as my inability to get behind any metal coming out of Boston, his actual hometown. He nodded eagerly, probably because he knew he couldn't secure a generous tip by saying "I generally prefer stuff like the Avett Brothers." BUT, in the off chance that he DOES take my long list of Richmond standbys to his preferred streaming service, I apologize profusely to the thrash act Enforced, who I was just introduced to the week before I played. Fans of Power Trip will find an easily identifiable similarity to Enforced, and no one will be surprised to find that its brand of thrash fits well within the appeal of Richmond's more famous Municipal Waste/Iron Reagan cross-section.
BIRDIE: 'Garden of The Mutilated Paratroopers' by Prurient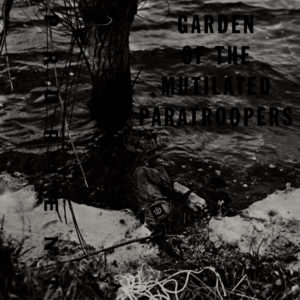 I should really come up with some guidelines for where Noise becomes metal and where it remains its own thing. Lingua Ignota's Caligula is a fantastic, Eagle-worthy album, but despite its dark imagery and content, I just couldn't get myself to lump it with metal…and before you make it about her feminine vocals, understand that Pharmakon totally counts as metal. And totally unconnected to either of those is Prurient, whose 2015 Frozen Niagara Falls got metal nerds wet (and consequently frozen). And now it's too late to turn back, no matter how industrial the vibes are here. Garden of The Mutilated Paratroopers channels wind and drone collected noise into a themed album, uh, "celebrating" the 100th anniversary of the Screaming Eagles 101st Airborne (you may draw other conclusions based on the song titles). At this point in history, we're fully committed to making Dominick Fernow the go-to name in noise, as Merzbow just hasn't been doing it for me recently. This is a controversial statement, I know, and I will be glad to settle it the accepted Noise methodology, which is by glaring intensely.
BIRDIE: 'Sudden Sky' by Crown The Empire  
Context goes a long way with this one. I listen to every new album that charts in the Top 25 of the Billboard 200, and have since I started working in music journalism. That includes 2014, when Crown The Empire's The Resistance: Rise of The Runaways debuted. That album, in case the album title gave you any other idea, was terrible. I heard the essence of modern metalcore and everything I hated about its high school audience-baiting. Of course, at the time, the band was barely out of high school itself. Fast-forward to 2019, and I hear single "20/20" on the radio, and find myself surprised. All the stuff that grabs the Warped Tour audience is there—clean vocals, electronic inserts, emotive themes—but there's a newfound songwriting maturity as well. No predictable Motionless-In-White garbage breakdowns. If you're dedicated to Death and Black, you're not going to find anything redeemable in this release. But if you've still got a finger on the pulse of what the rock kids are listening to, Crown The Empire has come a long way and deserves most credit than most of its contemporaries. 
https://open.spotify.com/track/2L6KNKYHaXNPj4lXHSp5vb
BOGEY: '…Scars II' by Panopticon
"My buddy, Jan, always says he likes these songs better when I play them acoustic by myself…Come to think of it….I guess I do too." So reads the description for Panopticon's …Scars II release. If you want to do an acoustic release, that's probably alright. Definitely alright if you're Austin Lunn, who's made a living bringing Kentucky roots into play with his Black Metal desires. But it seems like a dick move to outright admit "I would actually prefer to play these unplugged than as Black Metal." There's a whole other genre for that. I almost feel like I'm Air Bud and he's yelling at me "I DON'T WANT YOU ANYMORE! GET!!!"