ALERT: This blog post is outdated. We've been busy working on more professional golf writing endeavors and…here we are. A thrilling post-Open analysis…three weeks late. 
Sunday at Royal Portrush was excellent. The first three days were pretty great, but Sunday was excellent. First three days…great course. Great storylines. Great play. But we sat there looking for that final bit of links golf to come home and roost. Weather. And it came on Sunday, destroying tournaments for several players, and working to confirm the merits of eventual winner Shane Lowry. It's easy to make observations on how the difficulty of some holes swings violently when the weather does. But we wondered…does bad weather add more to the chaotic elements of links golf when the route changes direction frequently, versus out-and-back routes that stick to a relative line, creating more consistent—and therefore adaptable—conditions for players?
Yeah. We're asking if Royal Portrush is inherently more linksy than the Old Course.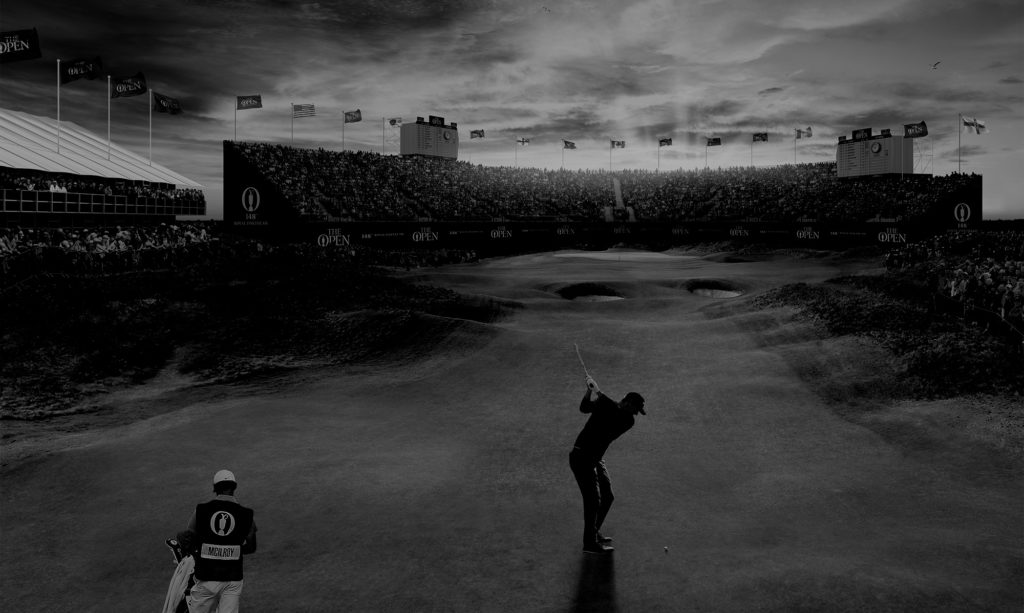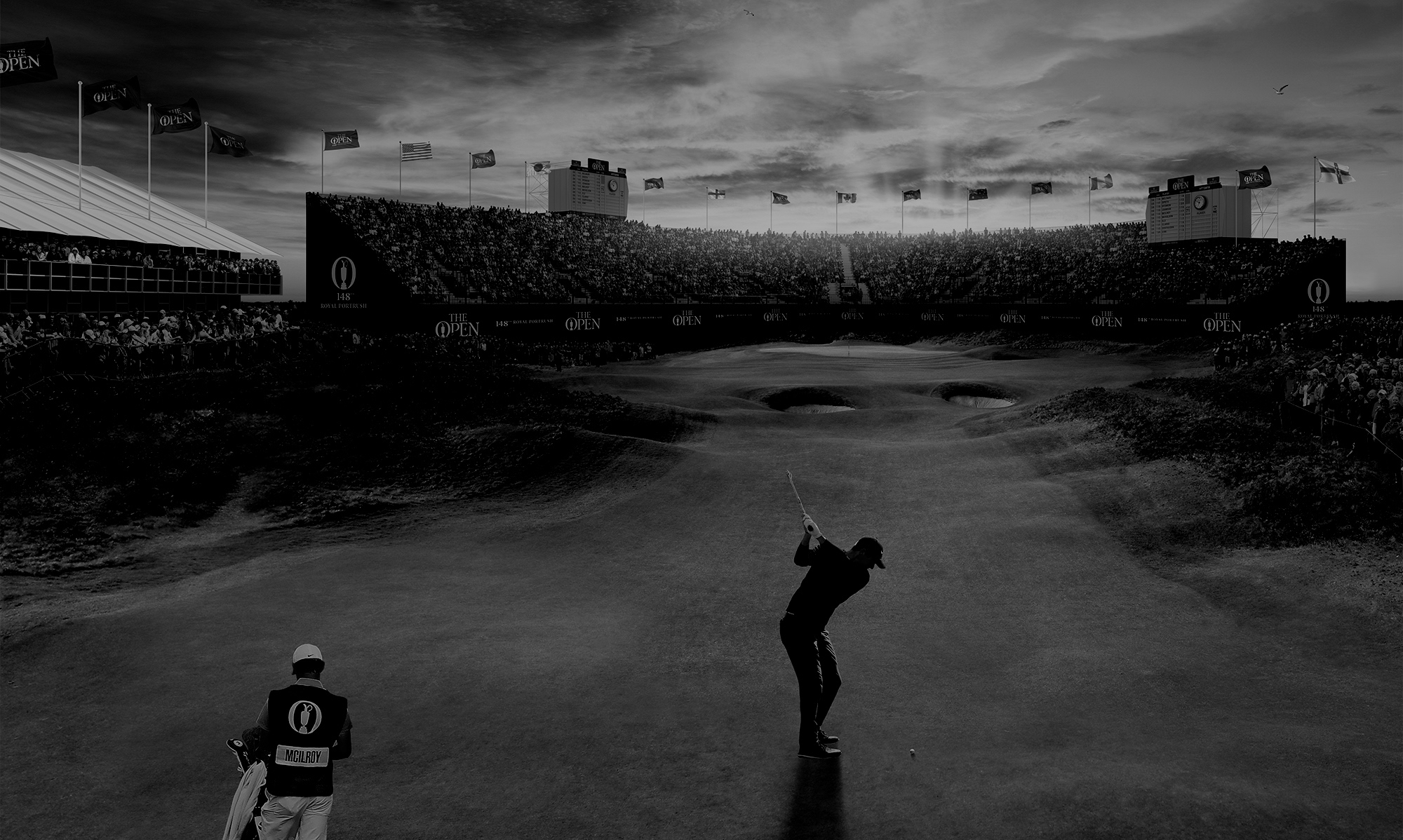 So let's begin by pointing out all the ways in which our analysis is flawed:
Let's first clarify that this isn't a question of which course is better. The Old Course gathers its acclaim from massive fairways and massive greens—allowing for literally dozens of ways to play nearly every hole—not the routing. How weather impacts play may make Portrush a more interesting competitive arena, depending on who you ask, but no one we know will suggest it's a better course.
We're only looking at two Opens for this exercise. Just in case it's been a while since you've taken a stats course: Two sets of data, in this case, is not statistically relevant.
Even if it were, there are a number of factors aside from weather that impact hole stats. The biggest of these is pin placement. We have no way of identifying what may have increased or decreased the difficulty of a specific hole. Well, at least no convenient way. Sorry. We're not putting in 80 hours of work for a blog post.
I think that's enough self-aggrandizement to keep you from bashing our process in the comments. Just enjoy.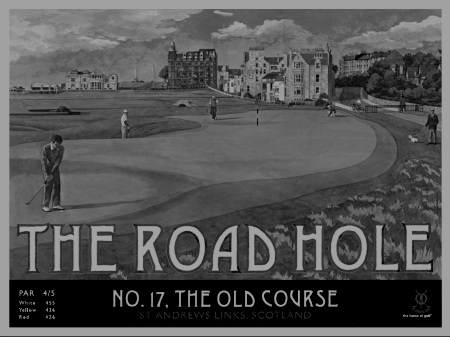 Here's the methodology: The key is to look at how the hole performed during the tournament's easiest day against how it performed on the easiest day. This is more complex than saying "it was the toughest hole on the hardest day." For example, consider the Road Hole. It will be the toughest hole at the Old Course no matter what the weather conditions, and no matter the overall scoring average for the round. It's a naturally tough hole. The question, then, is what hole becomes tough almost out of the blue. You could compare the scores from one day against the next, but that's a (even more) flawed process; even if High (In) at St. Andrews plays 3.5 one day and 2.5 the next, this doesn't necessarily demonstrate what we're looking for. Instead, it could indicate that scoring fluctuates from day-to-day depending on conditions, versus more explosively for some conditions, compared to the rest of the course. What we're looking for is a score that diverges significantly from the mean on one day—easy day or hard—and then plays much closer to the mean on the other side of the coin. For example, if the average score for the tournament on High (In) is 3.08, and it plays 3.01 on the easy day, but 3.36 on the hard day, then we can tell something's up.
Here's a more human way of looking at it. I have Type 1 Diabetes, and do an A1C test every few months to see what my average glucose level has been for that period. If my A1C is high, it could be due to multiple possibilities. Either I'm consistently at a modestly high level, or I'm consistently at a fairly good level, but suffer from frequent spikes where my blood sugar goes drastically high blood (even diabetics can't resist a Mountain Dew every once in a while. Give me a break).
It's irrelevant whether the divergence leads to lower scores or higher…the change itself is all that matters, so we expressed both as a positive digit for the purpose of graphing. If our theory is correct, there will be more holes at Royal Portrush where one day's score features a dramatic shift in distance from the mean, while the other day's results remain close to the mean. If both days feature drastic spikes away from the mean, this indicates a uniform, predictable change based on all weather; not the chaotic twist we're looking for.
So here's what we found: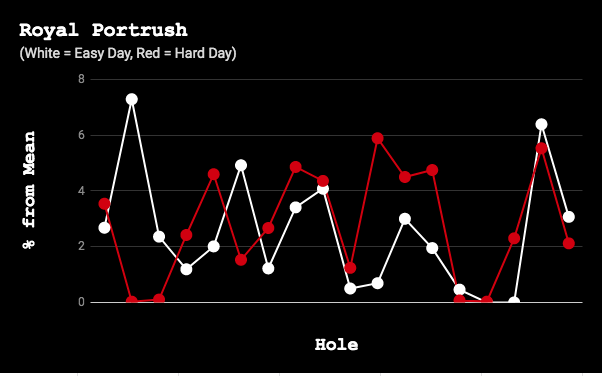 What does it mean? Well…nothing. Our suspicions turned out to be fruitless.
Obviously we see some significant swings from one day to the next at both tournaments. At Royal Portrush, No. 2 played nearly 7.3% lower than the mean on the easiest day of play, while playing almost exactly mean on the hardest day (.028%). Meanwhile at the 2015 Open, the aforementioned High (In) exploded, playing 14.42% easier than the four-day mean on easy day. It also played significantly lower than the mean on hard day, but not nearly as dramatic.
Looking at the numbers, we decided that a difference of 3% between the easy and hard days' relation to the mean qualified as significant (it sure doesn't sound significant, but that's plenty, at a typical tournament. The 14.42% day experienced at High (In) is astonishingly high…if we had more time, we'd like to see if any other hole on the 2015 schedule could match that from day-to-day). At a more broad level, we see that Portrush has seven holes with a difference of 2%, compared to 10 for St. Andrews.
Again, the opposite of what we predicted. But wait! Maybe Portrush has fewer toss-up holes…but maybe those that it does have are that much more dramatic than the Old Course!
Nope. Three holes with a difference of at least 3% for Portrush, and four for Old. Both have two holes that beat 5%, but considering High (In)'s epic flip, it's also tough to argue against Old on this front.
But there is some good news: A) No one can claim we're not a fully-transparent publication, because we just shared our total failure with you. And B) we're finally done with this goddamn blog post, like a month after The Open. Now we can start blogging about The Country Club and, more importantly, the best metal releases of July. Stay tuned.