Slicers, Hookers, Cutters is a monthly rundown of the best and worst albums released during the previous month. Let's be real…there's only so much time we can dedicate to albums every month, so feel free to tweet @BethpageBM and let us know what we missed. Understand, of course, that we may have actually hated the garbage you recommend…so if you don't see a social shout-out for that release, you'll just have to sit there and wonder whether we missed your comment…or whether your taste is terrible. This crushing paranoia is all part of the doom metal experience.
EAGLE: 'Burden of Sight' by Vale
The Bay Area dichotomy is bizarre. San Francisco is the most expensive place to live in the United States, and Oakland is "the other side of the tracks," if the Bay were in fact a "tracks." Even the relative poor of San Francisco (thanking their gods for fixed-rent) hate the relative rich of Oakland that try to move in (by pushing NIMBY policies as hard as any Midwestern Republican). And look, we love Deafheaven, so this isn't a diss, but that band created two (excellent) albums that were basically the black metal version of Arcade Fire's The Suburbs. So it's not altogether surprising for an Oakland black metal outfit like Vale to incorporate as much crust, D-beat, and otherwise punk functions into its music as possible. It's an undercurrent that was always there for Neurosis, but takes the more recognizably relevant tone of punk to punch the message into our white, wealthy metal heads. Who knows how pissed off Vale will sound once the Warriors have moved out of Oakland for good?
BIRDIE: I: Voice by Warforged
An argument 20-years in the lingering emerged again with the recent PGA Championship at Bethpage Black: Did Tillinghast actually design the acclaimed muni, or was it longtime superintendent Joseph Burbeck? Despite what Golf Digest insists is at least partially true, it's tough to imagine someone who never had another course to his name would somehow create a championship-caliber classic (that shared all of Tillinghast's trademarks). Where are we going with this? "It's tough to believe that a new band like Chicago's Warforged could create as polished a progressive death album in its first try." Maybe, but—unlike the sinister Bethpage (again, taking Ron Whitten's word for it)—Warforged lists every one of the dozen-plus guests/consultants that make an appearance; including members of Gorguts, Nile, Cynic, Obscura, Artificial Brain and more. The band's members were all part of relative unknowns previous to this project, and the guest list demonstrates the power of networking. The result is a slightly less indulgent Opeth.
BIRDIE: Revelations of Oblivion by Possessed
Look, we know what you're going to say, and we know: Possessed is from San Francisco, a city we just lambasted two reviews ago for having the richest lower-middle-class people in the U.S. We're going to play the "time changes things" card and suggest that the same San Francisco that churned out Metallica, Exodus, and Possessed was not always the way it is today (maybe because Metallica invested its millions into Silicon Valley? Maybe?). Possessed remains raw in the same sense that got its thrash labeled "death" in the first place. That 30 years has passed since its last album doesn't seem to have made much of a difference. We listened to Venom's 2018 album, and fell into further disillusionment with that supposed forebearer of black metal; it was vaguely annoying that, in its 40 year existence, the band had either learned to play its own instruments, or had brought in new, technically proficient members. Sounds like a plan, but it sure took away from the band's one-time charm. Possessed, fortunately, has always been instrumentally capable (that's how your original guitarist ends up playing in Primus) and new album Revelations of Oblivion rings true with the band's debut Seven Churches, maybe even more so than 1986's Beyond The Gates.
BIRDIE: Kingdom of Lies by Osiah
I think the mere fact that Osiah lists itself as "the UK's heaviest tech death outfit" gives some idea of prickly metalheads' perspective on deathcore (read: "We don't like it"). But Osiah, for all of its progressive tendencies, is indeed a deathcore band. And the harder we promote this fact, the more likely they are to get booked with Sumerian or something (the band is currently on Unique Leader) and have a positive influence on the kind of metal our high school cousins are listening to right now. Because for the relatively progressive layout of tracks like "Abattoir," there's plenty of "fucking-this" and "fucking-that" in the lyrics to fuel the largely self-imposed angst that drives teenagers to this music. But what's different here? What's healthy? Try the minute mark when it seems like a template -core bass drop is about to occur, but vocalist Ricky Roper just keeps on going, leaving the well-trained -core fan confused. As the drops continue throughout the song (at a volume reminiscent of the T-Rex stomps in Jurassic Park), a standard listener begins to fear that the moment of synchronized slow head-banging will never take place. And then they begin to wonder why it ever took place, realizing the sheeple movement that -core has become. And that's why bands like Osiah are necessary.
BIRDIE: 'Full Upon Her Burning Lips' by Earth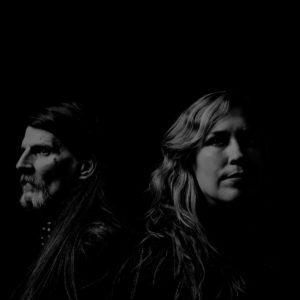 It's tough to explain Earth's place within the metal world, but it's there. Most of it goes back to the band's groundbreaking Earth 2 album, which many hold as the origin of drone metal. It's a testament to the band's distinct that this album was released by Sub Pop during 1993 and yet Earth wasn't drawn into the grunge discussion along with the label's heaviest members, a la Tad. The kings of that subgenre are now, of course, SunnO))), which has recently turned back to its slowest, heaviest roots on Life Metal. While the critical eye maintains its focus on drone's biggest member, Earth has managed to maintain its metal status without creating music that—in a live setting, according to J.T. at a Sunn concert—induces nausea due to sheer volume. No, to listen to Full Upon Her Burning Lips is indeed a drone experience, but a considerably softer one than the crushing volumes that modern post-metalists feel obliged to provide. Softer even than Thurston Moore's experimental guitar albums. We doubt the band's brain, Dylan Carlson, cares much about genre titles at this point, which allows him to drone on to both softer Yob fans and heavier Grateful Dead fans alike. 
PAR: Rammstein by Rammstein
Is Rammstein's self-titled album particularly interesting, compared to the group's earlier work? No. Is the band just limping along based on its past glory? Also no. Is the band one of the few acts that has managed to continue inspiring conversation and controversy with its content, even in the post-Marilyn Manson and post-Eminem eras? Shockingly, yes. Although we thought the video for "Deutschland" was a relatively cheap stunt, the footage they released for "Radio" and "Ausländer" were much more tasteful…in the band's typically controversial fashion. If the band is going to keep on lighting everything on fire, it might as well stick around for a few more albums.
Did we do your favorite metal band wrong? Did we ignore your favorite metal band altogether? Get at us @BPBlackMetal on Twitter or @BethpageBlackMetal on Instagram.