Oh hey. The Masters is over. As is the RBC Heritage. Guess it's time to get excited for the Zurich Classic?
RBC benefits from a hair-of-the-dog schedule. The golf world is drunk on The Masters, and RBC gets us through the hangover with a distinct brand of shot-maker golf. But by the time Zurich rolls around, we're too busy talking about how Tiger is gonna win the U.S. Open (which is crazy because there's usually a two-month gap before the next major. That tendency is exaggerated this year because of two things: A) Tiger is the legitimate favorite at the next major and B) that major is actually the PGA Championship, bumped up to May!). Zurich's shift to an NBA Jam-style two-man format was admirably bold. But nothing will be bold enough to fill the gap this year. Not even a Pete Dye course sporting vent bunkers and Kiawah-style fairways, which snake between giant waste areas.
It's a shame, because Louisiana is a wonderful state, both in climate and in its spectacular sludge metal scene. At least 10 golfers agree, as they've won multiple titles in New Orleans (and we're sure they dig New Orleans sludge as well)—at Zurich, or its previous titles, dating back to 1938.
But no golfer has won it more than twice. Just for kicks, we're ranking those golfers' second victory in terms of excitement, or just general interest.
The first means nothing, unless it provides undeniable context for the second. Take a peek…you never know what you'll learn that we learned.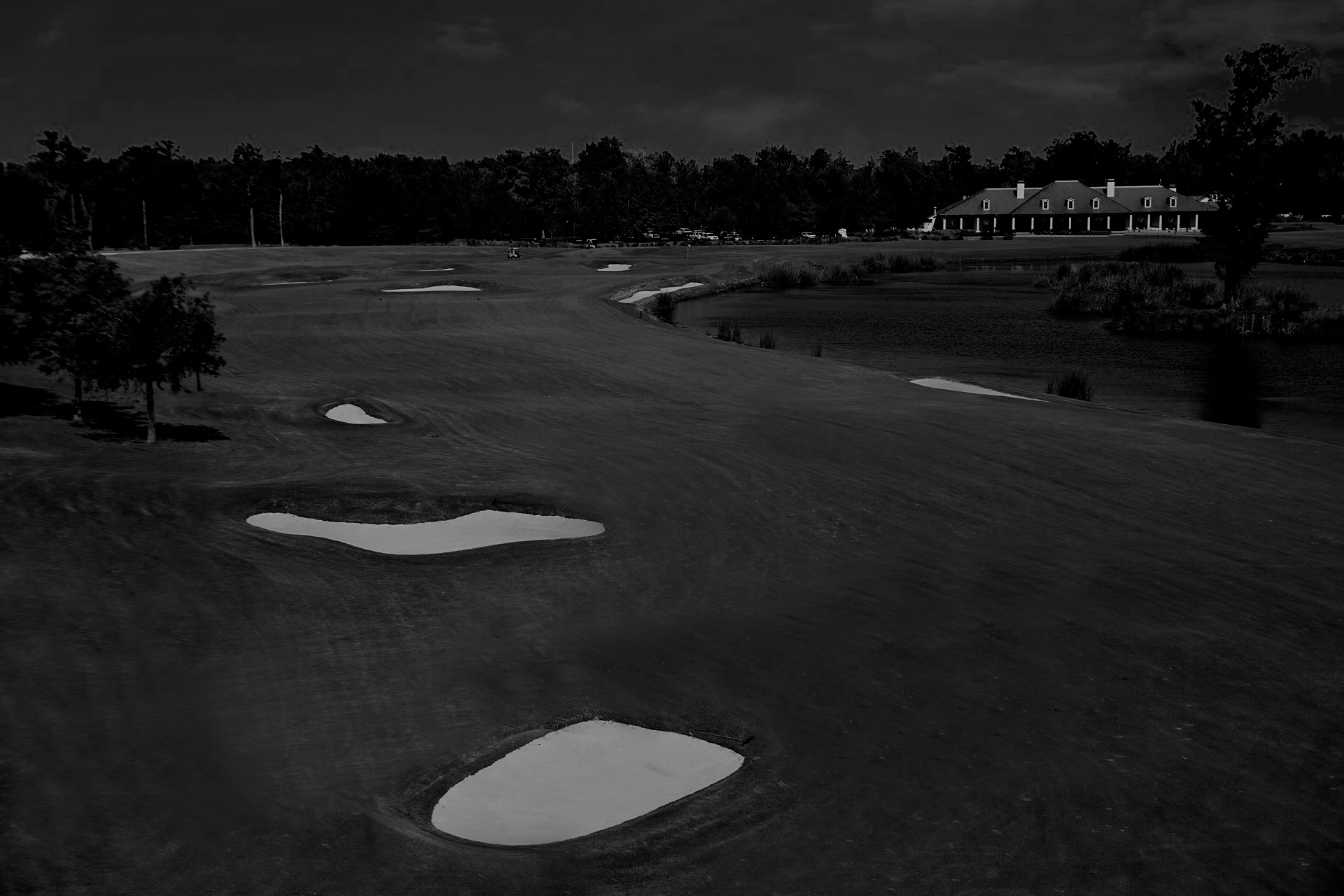 10. Billy Horschel (2013 + 2018)
Sorry Billy. We acknowledge that you set a fairly fun bar by winning both of your Zurich titles by one stroke. The problem? The second of those titles came as part of the team competition during 2018. Can we even call that "two titles"? Or is it 1.5 titles, with the other half going to partner Scott Piercy? The PGA's ruling on Zurich FedEx points offers some clarification. The total number of points for first and second place are combined and distributed equally among the winning team. Therefore first place (500 points) and second (300) are combined and averaged as 400 points. That's only 80% of a normal win, so we'll meet Horschel in the "middle" (or 80th percentile) and give him 1.8 wins at Zurich.
9. Ben Crenshaw (1987 + 1994)
Ben Crenshaw is a Hall of Famer. And that's probably why he won his second New Orleans title (The Freeport-McMoRan Classic) by three strokes over José María Olazábal in 1994 (it's not relevant to this exercise that he won by the same margin during 1987). If this had been Crenshaw's final tour victory, we'd be having a different conversation. But it was only his second-to-last; the final came about a year later at Augusta National.
8. Henry Picard (1939 + 1941)
Henry Picard is one of those guys who just doesn't get the credit he deserves, having peaked some 80 years ago. Then you get guys like Ben Hogan, who remains on everyone's mind half-a-century later (Grand Slam status may have something to do with that). Hogan's status may not be the same without some advice from Picard, who suggested The Hawk loosen up his talons on the club. Hogan would acknowledge the favor by dedicating his book Ben Hogan's Power Golf to Picard. His mentor proved the method worked by winning the New Orleans Open by two strokes over Hogan in 1941.
7. Tom Watson (1980 + 1981)
Tom Watson has won The Open back-to-back, so we doubt it's really high on his career accomplishments list to win back-to-back at…well, wait. He didn't techhhhhhhnically win back-to-back anything in Lousiana. During 1980 he won the Greater New Orleans Open by two strokes, and in 1981 he won the USF&G New Orleans Open by two strokes. Totally different events. He is the only person ever to win either, however, as the name immediately changed after one season in both instances.
6. Frank Beard (1966 + 1971)
Beard would have outright won this list, had it been based upon the first New Orleans championship the field won; his victory during 1966 was his first since being diagnosed with encephalitis during 1964, a prognosis that was potentially life-threatening. Beard still gets some credit for 1971—a one-stroke victory over Hubert Green—as it was also his final PGA tour victory. Naturally, the more total victories you have, the more relevant your argument here. In this case, it was Beard's 11th career victory.
5. Bo Wininger (1962 + 1963)
Wininger has a few things going for him in this competition. One, he was the second back-to-back title holder in the New Orleans event's history. Second, that made Bob Rosburg the first back-to-back runner-up in the event's history. Rosburg played bridesmaid during both of Wininger's titles, by a combined five strokes (he got one stroke closer during '63). Third, this was also Wininger's final career victory. Granted, he only had six, but he died of a stroke during 1967 at the age of 45. Fourth, of those six career victories, half would come in Louisiana (the Baton Rouge Open was his break-in circa 1955) despite his California upbringing.
4. Chip Beck (1988 + 1992)
Chip Beck is one of those big "what-if" figures. We take John Cook more seriously than most in Columbus; he's got 11 career PGA wins. If he had managed to convert his second-place finish at either the '92 U.S. Open or '92 PGA Championship, he'd be a god. Beck only had four total PGA victories (two in New Orleans) but he stands on the same cusp as Cook, having placed at The Masters ('93) and twice at the U.S. Open ('86 and '89). His final career victory saw him overcoming Greg Norman (wow!) and Mike Standly (Okay!) by one stroke. He's another cat that stands stronger by his first win in Louisiana: His score of 262, and his -26 to par, are still the tournament record.
3. Carlos Franco (1999 + 2000)
Hardcore golf historians will also argue that Franco's first victory is his more relevant; after all, it marked the first PGA victory by a South American since Roberto de Vincenzo in 1968. Still, the Paraguayan Wonder's second victory at the Compaq Classic of New Orleans (the times, they are a-changin') is the second most exciting match on this list. The latter win came after a birdie on the second hole of a playoff against American Blaine McCallister in 2000. It wouldn't be Franco's final victory on tour, but his 2004 win at U.S Bank Invitational in Milwaukee would provide an interesting career peculiarity. That win (his second at what was once the Greater Milwaukee Open) meant all of his victories came in either Milwaukee or New Orleans. Which are obviously very similar cities. Obviously.
2. Billy Casper (1958 + 1975)
The sharper among you will immediately recognize why Casper's second victory in New Orleans, regardless of how many strokes he won by, is a big deal. The guy won his second title 17 years after his first! Normally— as is the case for Tiger and Jack—when you win that many years later, it's more impressive the second time. Might not be the case for Casper, as his first win actually came when he was 17. Woo! We were stoked that we got a 4 on the A.P. History test at that point in our lives, and probably still listening to the Dropkick Murphys. But lo, the 1975 win packs special significance for Casper using our "last-of-x-career-victories" formula. It was indeed Buffalo Bill's last career victory, in a career that featured 51 of them.
1. Byron Nelson (1945 + 1946)
Did Byron Nelson win his second New Orleans championship during a playoff? No. He did that during the first, against perhaps the greatest name in professional golf history: Jug McSpaden. But no, Nelson's second victory was something to see, largely because it made Ben Hogan a runner-up for the second time during this list. Typically, when Ben Hogan has a two-stroke lead, he wins. But like Nicklaus-to-Norman in'86, Nelson was a predator that would not be denied. The first part of the comeback lay on Hogan, who shot five-over on the back nine. His performance may have been an exaggerated case of what happened to Francisco Molinari over Masters weekend, crumbling as one of the greatest golfers of all time went to work. Nelson sank ultimately sank nine birdies on the day—including those of 25, 35, and 45 feet—on his way to a five-stroke victory over Hogan. Epic.
Disappointed in our rankings? Disappointed that we covered Zurich at all? Get at us on Instagram @BethpageBlackMetal or Twitter @BPBlackMetal.