Grass has an enormous impact, both on metal and on golf. But, unfortunately—while grass is readily celebrated in metal blogs—it gets skirted around far too often within golf blogs. That's why most viewers of the Genesis Open were bemused by the word "kikuyu," and curious as to why analysts so frequently mentioned it. The reason for such focus is, of course, because it's important, dammit.
And that's why, this week, we're wasting our time on a subject you—our valuable readership—don't think you care about! And we will use the cookies on your internet to find where you live if you think about skipping this week's post.***
*** = Not how the internet works.
There was a point, up until 2016, where the PGA Tour shifted gears between the Honda Classic and Arnold Palmer Invitational (at PGA National's Champions Course and Bay Hill) to The Player's Championship at TPC Sawgrass. You don't need much more than Google maps to spot the difference in design from Bay Hill to Sawgrass, but it went a bit deeper than that. As implied earlier, it came down to grass. Specifically on the greens.
The majority of greens on PGA stops in Florida—PGA National, Bay Hill, and occasional host Doral—sported TifEagle Bermuda. Sawgrass, meanwhile, opted for MiniVerde Bermuda (TPC also bought into TifEagle during 2016). It's natural for a casual golfer to ask: How different can two Bermudas be? A legitimate question, which we'll lay out below. And, as promised, if you get all the way through, a ridiculous interview from Donald Trump's past.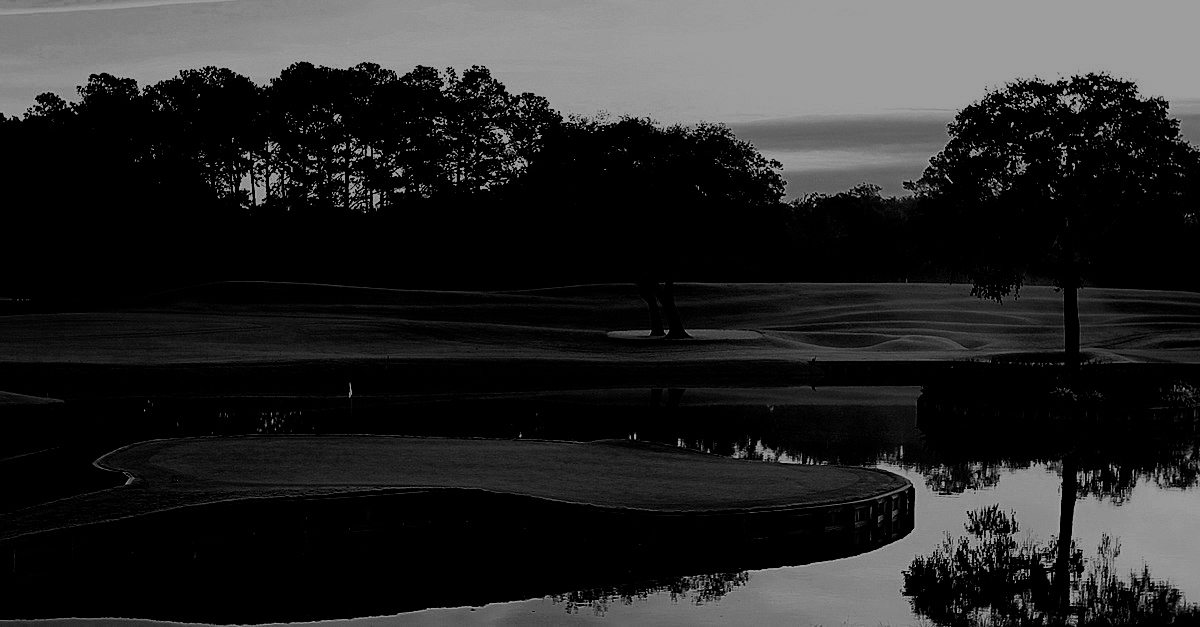 1. TIFEAGLE AND MINIVERDE: WHAT'S THE SAME ?
First, let's illustrate the similarities to help accentuate the differences. They're obviously both Bermuda. And if you're not familiar, Bermuda is probably the turf being used on your local course if you live in the American south. It's drought-resistant, and thrives in warmer temperatures. Simple enough.
Picking a variant of Bermuda gets more complicated. The average municipal probably relies on TifDwarf, or another variant of "dwarf Bermuda." These feature finer blades, and better putting, than standard Bermuda. BUT, for those who really want the pro experience, there are even dwarfier "ultradwarfs"—the most popular of which are TifEagle, MiniVerde, and Champion. And yes: There are differences among these variants.
We're not groundskeepers, and this post is in no way an endorsement of a single strain. One does not simply run faster or slower than another; the crew's expertise and treatment goes most of the way toward achieving a desired effect. And, based on threads we read, what variant thrives where is sometimes up to nature. The Streamsong Resort has three of the best sets of greens in Florida, seeded with MiniVerde. But we're just pointing out…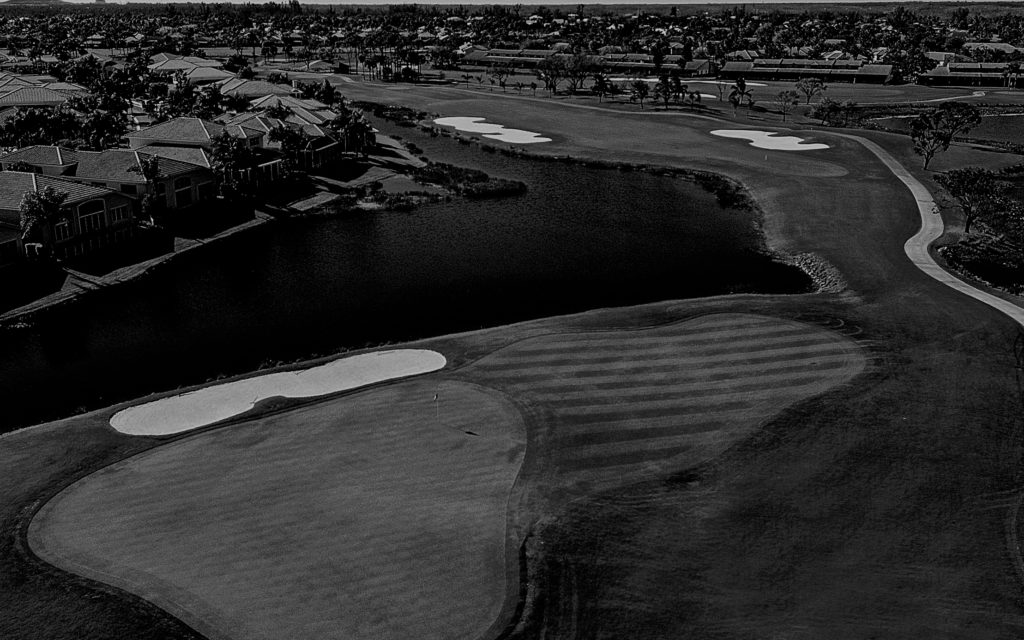 2. MINIVERDE'S ROOTS GO DEEP.
Without proper watering, your typical "dwarf" is going to weather drought conditions better than your typical "ultradwarf." The short answer "why" is because dwarf varieties have longer roots than ultradwarfs. TifEagle is the exception, however: Research done by Bert McCarty of Clemson University demonstrated that—across a 60-day period—MiniVerde roots actually grew 7% faster than TifDwarf. Compare this to 31% less growth for TifEagle.
Longer roots allow plants better access to water stored deeper in the soil, when the first couple inches of soil have dried up. This would seemingly make MiniVerde, with roots growing as long as 2 in., the victor. But that's not necessarily the case.
One of the most common opponents of course planners and superintendents is thatch buildup. Thatch is essentially the buildup of dead organic matter that forms between the live grass and soil. This matter is the opportune necropolis for pests and problematic fungi. And, as you may have put together, dead stems and roots are the prime building material for thatch. There can be such a thing as "too much root."
3. MINIVERDE IS AGGRESSIVE
This is Bethpage Black Metal—not Bethpage Doom Metal—so you might assume we would be all-in on more aggressive grass. Again, it might work for some courses. But there are benefits to more laid-back ultradwarves.
Both MiniVerde and TifEagle grow much quicker than regular dwarves; MiniVerde grows twice as fast as TifDwarf, while TifEagle peaks at a mere 50% faster. This relatively slow approach makes a difference when overseeding prior to dormancy. While you can overseed TifDwarf and even MiniVerde with Perennial Ryegrass before the cool season, TifEagle often loses the competition for sunlight with the thicker Ryegrass. Accordingly, many TifEagle managers opt not to overseed at all.
The result is a green that's less thick than an overseeded one, and that means faster greens, like what you saw at The Arnold Palmer Invitational over the weekend. The 12.5 reading on the Stimp Meter is about as fast as you get during the regular Tour rota. Granted, these speeds are plenty possible with MiniVerde and the correct routine.
…would be a massive overstatement, but mutations are the major arguing point when debating between TifEagle and MiniVerde. What's the cost of a mutation for your greens? More often than not, it comes in the form of discoloration.
Understand that TifEagle, MiniVerde, TifDwarf, and even the widest variants of Bermuda are all the same species. Just like your dog, these grasses have been freakishly cultivated to create the perfect breed, featuring winning characteristics. You pay more for pure breeds because, for some stupid reason, that's how the dog industry works. There's actually a reason for it in grass. The less pure the breed (even among "pure breeds"), the more likely a mutant off-product emerges, altering the color and consistency of the green.
And here's where TifEagle gets an advantage, ironically through mutation. MiniVerde is a more direct off-product of TifDwarf, whereas TifEagle was created with the help of cobalt radiation (we're not going too in-depth into grass mutation via radiation…both because it's beyond complicated and we don't want to hear that you grew a new arm because you tried warping the backyard). Just as important, perhaps, is that TifEagle has many fewer authorized growers than MiniVerde, limiting the potential for accidental introduction of off-products.
You can actually learn a significant amount about TifEagle and its growth from this interview with Donald Trump. Suspiciously much.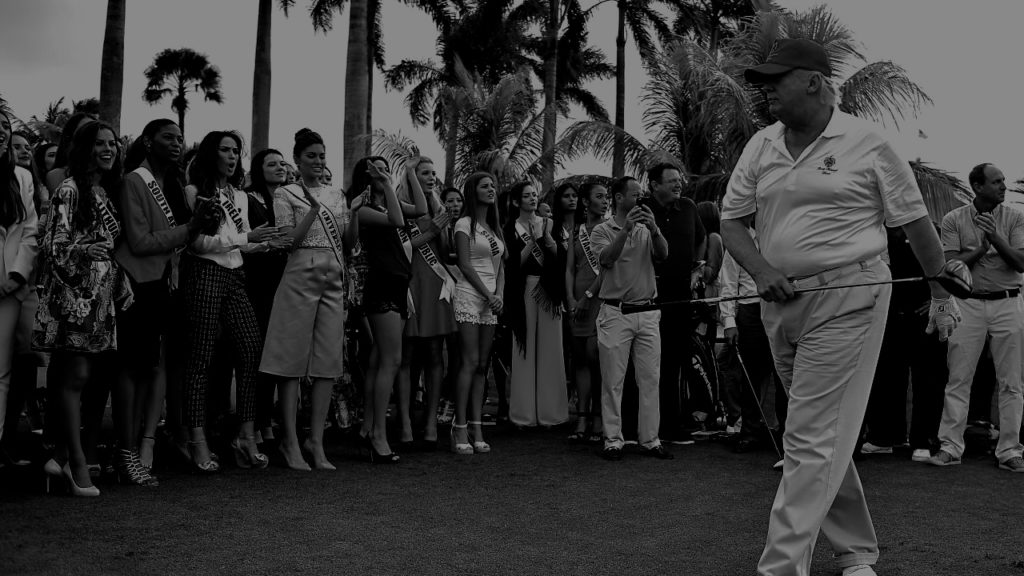 5. AS PROMISED, A HILARIOUS INTERVIEW WITH PRESIDENT DONALD TRUMP
So we've all heard Donald Trump speak. We have for years. You can argue forever about his actual intelligence, but you can't argue that he sounds like this during an interview:
"It's a well known fact that members of the Tifdwarf family of turfgrasses have a severe tendency to either become contaminated with off-type plants or to mutate and change their characteristics. And of course this problem is accentuated when trying to achieve increased green speeds. Since Mini-Verde is also an off-type of Tifdwarf we now believe it would have most likely changed its genetics in the future…TifEagle, however," said Mr. Trump, "which was released by Dr. Wayne Hanna, a plant geneticist, in the spring of 1998 has different genetics than the rest of the Tifdwarf/Tifgreen family. The reason for this is that it has been genetically modified through cobalt radiation."
It is barely possible that Donald Trump (or anyone, to be fair) knows both the geneticist who created TifEagle, and what year they did it, offhand. And, even if he did, you know he's not this urbane in conversation. Granted, Trump could have fielded these questions via email, cleaning up his grammar as he went. But the Florida Golf Magazine writer behind this 2014 piece INSISTS that he had a lengthy sit-down with the now-President. The quote above is preceded by "without a moment of hesitation, Mr. Trump said:".
Look, we're not a legitimate journalistic source here. But we went to school for a degree to be one, and we've done it. Here's a word of advice: If you interviewed someone over email, let the reader know (for ethical purposes). If you don't do the right thing, at least have the decency to not create false details for your interview, because you look like a clown when people think about it. Granted, FGM may have cast its credibility to Florida hurricane-force winds when it titled the 13-page feature "Florida's Best Golf Course: Trump International Golf Club. Does not read like an ad at all.
Despite clearly attacking the publisher of the interview and not the interviewee, think BPBM is coming after ya boy and in the process prolonging America's non-greatness? Then call us out @BPBlackMetal (Twitter) or @BethpageBlackMetal (Instagram).