Slicers, Hookers, Cutters is a monthly rundown of the best and worst albums released during the previous month. Let's be real…there's only so much time we can dedicate to albums every month, so feel free to tweet @BethpageBM and let us know what we missed. Understand, of course, that we may have actually hated the garbage you recommend…so if you don't see a social shout-out for that release, you'll just have to sit there and wonder whether we missed your comment…or whether your taste is terrible. This crushing paranoia is all part of the doom metal experience.
Good news for all the Slayer fans out there: You'll finally be able to get to a farewell tour show that doesn't feature Anthrax. Sorry, guys. The Bronx bombers are just painfully out of place next to Lamb of God and Behemoth on a lineup. Hell, they're out of place in Thrash's "Big 4." Check out the May dates, or assume that Slayer will become the perpetual KISS; in a constant state of retirement party.
EAGLE: You Must Relax by Bellrope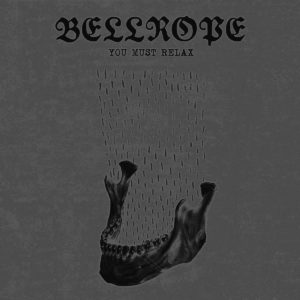 Even imagining a German man saying "you must relax" is vaguely uncomfortable. Still, for overwhelming heaviness, you could do worse. It's surprising that we, as a metal culture, took this long to unearth the obvious lineup for maximum heaviness. Why not dump one guitarist and add a second bassist? And so you already understand the inherent rumble of the riffage upon Bellrope's You Must Relax. We get the feeling the German group isn't trying to groove, per se, but it happens naturally. Doses of Doom and Sludge abound, but it's the doses of everything else—static waves of noise and sampled(?) spoken word moments that suggest Bell would prefer leaving those terms at the door. And when a guitar peeks its head out for a solo? Much less awkward in this situation than Steve Harris's bass "solo" following the fiery pair of guitar one-offs in "Number of The Beast." Granted, this still isn't the heaviest thing you can hear this month—see Miscarriage's Imminent Horror for that one—but Bellrope leaves you some room to…not quite relax.
BIRDIE: Living Tomb by Ossuarium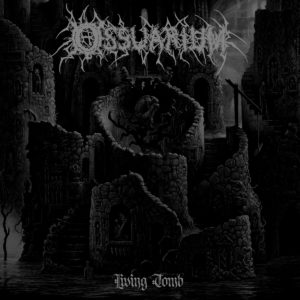 When explaining the difference between Death and Black metal to the ignorant, we usually suggest considering both genres' homeland, and how it impacts the production. If you leave a dead body outside in Norway, the cold temperatures will preserve it as a macabre, crackly version of itself. If you do the same thing in Florida, it will become gross real quick. And that's what the genres tend to sound like. Florida isn't the only place with swamps, however. Oregon sits within a temperate rainforest, and that provides plenty of swamps. At the same time, drawing from the region's huge doom influences, Ossuarium shows plenty of dedication to the death metal formula of old…but even if it tries, it can't help but bow to its roots. Like the giant trees of the Pacific northwest, the strength of Ossuarium develops more slowly and thoughtfully than its fitful Florida friends, a treat for someone not taking their brutality straight.
BIRDIE: Boy Meets Girl by Endon
We had a strange sensation during our second trip through the title track of Endon's Boy Meets Girl. There's a fluttering of electronic melody—in itself strange because, although this wave is much less "noise" than what's to come, it is uncomfortable…which one expects of noise, but certainly not of "melody"…kind of like a swarm of nanobots moving in tandem than a singular tune—that somewhat reminded us of the initial tremolo opening to "Raining Blood." That initial stem of notes inevitably opens into the notorious thunderclap of Slayer's classic, and similarly, Endon's electric outburst widens into a heavier block where the guitar joins the electronic elements to equal distortive effect. Vocalist Taichi Nagura provides the shredded windpipes that such a project demands. We've seen many people refer to Endon as "one of the world's most extreme bands," but we disagree strongly. Boy Meets Girl is actually a great jumping off point for anyone looking to understand Noise as a genre. Or at least this track does. Because the style on BMG doesn't stay put for long.
BIRDIE: The Language of Injury by Ithaca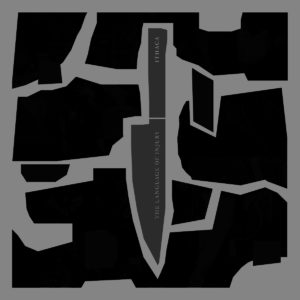 What makes for good metalcore? Maybe the answer is "melodic hardcore." But that's just us riding along with the descriptive terms in press releases we receive. Ithaca is the latter, and it checks so many boxes on the list of things that our emo high school friends apparently looked for when onboarding with Atreyu (sigh), Underoath (sigh), and As I Lay Dying (OK we can handle this one. And not because of the Tim Lambesis murder thing). Fact is, as much as we hate to admit it, some people need more from metal than exorcism-by-heaviness. Some people want empathy, no escapism. That's the approach on display in tracks like "Slow Negative Order," where vocalist Djamilia Azzouz pulls up from the harsh snarl and lets <we'll be honest, we could not find who handles secondary vocals for the group> take over, while she transitions into the faintest of clean melodies. It's the saddest thing, and the kind of stuff that crowd totally goes for. Yeah, yeah, OK. The kind of stuff this crowd also goes for.
BOGEY: Vol. 6 by Seer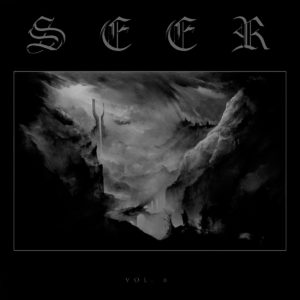 Here's a hot take for ya, not even touching on the band listed above: …And Justice For All is the most overrated metal album of all time. Metallica flexed its talent on Master, and then pulled a muscle over-flexing on Justice. The final mix makes modern Rick Rubin sound polished. Many critics still buy in, but we do not. Seer, in its defense, does nothing wrong from a production stance within Vol. 6. But it certainly over-flexes. Vol. 5 was technically an EP, but the volcano that had been bubbling with potential was shooting off some fireballs. It seemed like the respective songwriters had finally reined in the array of genres battling for the band's attention—Doom, NWOBHM, Sludge, even a touch of Death—and trimmed the fat into a neat, lean package suited to the band's niche. You could hear where there was the potential for the dam to burst, but the group admirably held back. Simply put, the dam burst during 6. Big songs and big juxtapositions. The Bell Witch can create an 83-minute track and make sense of it because the thing flows. That flow just isn't here and—unlike Endon above—Seer doesn't live in the angular realm of noise. The potential's still burbling in this volcano, but there's ironically too much need to be taken seriously by critics. Our bad!
Did we do your favorite metal band wrong? Did we ignore your favorite metal band altogether? Get at us @BPBlackMetal on Twitter or @BethpageBlackMetal on Instagram.