Slicers, Hookers, Cutters is a monthly rundown of the best and worst albums released during the previous month. Let's be real…there's only so much time we can dedicate to albums every month, so feel free to tweet @BethpageBM and let us know what we missed. Understand, of course, that we may have actually hated the garbage you recommend…so if you don't see a social shout-out for that release, you'll just have to sit there and wonder whether we missed your comment…or whether your taste is terrible. This crushing paranoia is all part of the doom metal experience.
It's been a couple of months since we've broken down the month's albums, but in all seriousness…the industry dies during December. We mean…an album that sold literally 823 copies topped the Billboard 200 during January. No new metal means no new segments. But metal has never sold, so no one was nervous about dropping their LPs during January! Let's get it!
EAGLE: 'Elegy' by Gorgon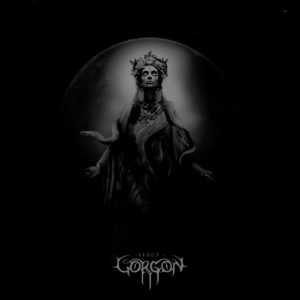 Two trends. In the real world, we're suddenly more aware that we should treat women like people. In music, referring to God as a woman is suddenly the thing. Metal is the last place where one would expect these trends to continue. It's not like Black Metallers routinely preach misogyny…they just don't take up any social causes readily. And they certainly don't take up religion regularly. Interesting then, Gorgon's concept album on legendary women, their roles in creation, and suffering for it—i.e. everybody from Pandora to the Virgin Mary. Wary going in, knowing that a self-proclaimed symphonic black metal band could turn such a concept into the cheesiest of stage shows, we were enthused that Elegy could live up to its bitchin' album art. Tracks like "Ishassara" crest atop double harmonic scales, giving it what is more simply classified as an "Arabic" vibe. So many acts have drowned themselves in "exotic" fare (i.e. Jonathan Davis's solo attempt), it's refreshing to hear Gorgon handle it with brutally subtle touch.
BIRDIE: Surface Noise by Judiciary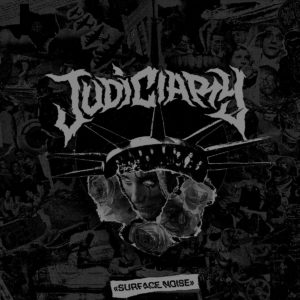 It's 100 percent reasonable to make an immediate comparison to Power Trip when listening to Judiciary's Surface Noise. Both bands hail from Texas, both bands fit most comfortably within "thrash" as a subgenre…OK so the second part, a few folks will disagree with us on. We've seen a lot of "hardcore" references…but can only assume this is because of the band's more defined political bents as opposed to say, Power Trip. OK, that's fine. But we're just going to throw it out there: If you love Power Trip, you'll love Judiciary. Maybe the former tends to go a little faster, but the latter definitely tends to go a lot heavier. Both embrace the shredding only appropriate for Jackson reverse headstocks. Lyrics aside, it's actually fair to make Texas comparisons between Judiciary's riffing and Dimebag himself, if not his surrounding band(s).
BIRDIE: Evil Dead by Embrional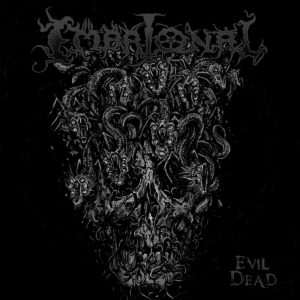 It was weird to look at Embrional's Bandcamp and see it self-describe as "technical death metal." Fortunately this occurred after we had already heard the album once-through. The term "technical death metal" for us is kind of like The Fried Egg's Andy Johnson seeing "Tom Fazio" in a course's byline. We have to fight through the bias of the past 100 tech-death albums and try to understand it as more than just a death subgenre where the bassist gets a two-second Dave Ellefson-bass solo once a track. So we scrambled and looked for evidence that Embrional was, despite itself, not tech death. We're still not sold on the label BUT we are totally sold on the group's constant shifts in time throughout the best tracks on Evil Dead. It's not as drastic or potentially off-putting as what you might find in any given -core…the riffs are perpetually chugging, but momentum jars forward or back, depending how much coal frontman Skullripper feels like tossing in the fire. Conventional enough for conservative death fans, uneasy enough for more progressive audiences.
PAR: Acrophilia by Uluru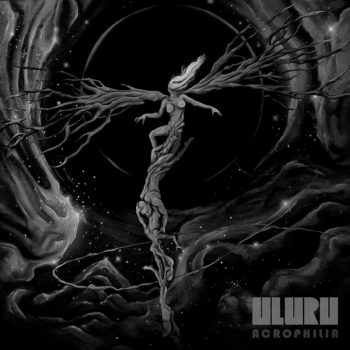 Recently described Uluru as the heaviest band that would play at any given Mountain Jam, such is the sincerity of its heavy psychedelia. Of course, that's assuming you view Uluru as a "jam band," and we do, as of listening to its 2016 EP Imaginary Sun. Although two of its three tracks were more than 10 minutes in length, there was that feeling of Neil Young generosity, where any electric guitar track could be extended by double (spoken from the perspective of a biased Crazy Horse fan). That same feeling exists within Acrophilia, a full-on LP that sounds—despite seven whole songs(!)—more conservative. A crazy statement, in the context of modern radio rock. There's still no doubt that this Turkish trio could continue any number of these to an absurd length, but the deadline seems to have been set at under eight minutes. It's potentially madness that we ask the band to be less lean, but we're just going on gut here. Would love for this group to get abroad and see us see them. (Spotify link doesn't seem to be working…here's a link to Bandcamp…check out "Constantine.")
SUPERBOGEY: The Static-X / DevilDriver Tour
They say not to speak ill of the dead, and the good news is that we don't have to for this commentary. Wayne Static, basically the brain and spine of the Static-X body, died during 2014. Last year, the original and closest-to-core members of the band announced that they would be working on a new album, using pre-existing recordings of unfinished songs, as one last testament to Wayne. Fine. Nothing wrong with that.
But a goddamn tour? It is certainly the 20th anniversary of Wisconsin Death Trip, an album that Static fans would have love to celebrate the anniversary of with a tour. But presumably with Wayne at the fore. There have been murmurs in the past of a touring Michael Jackson hologram show, which may be cool. But there is no way that sort of budget exists within the world of Static-X. It's not quite as bad as, say, Nine Inch Nails mounting a The Downward Spiral tour after Trent Reznor's theoretical death, but it's technically and definitely worse than Queen touring with Paul Rodgers and/or Adam Lambert (Brian May gets some credit). Static X was and is Wayne Static. The band has not named who the touring vocalist will be, but has released a new audio track of "Push It" featuring the new vocalist, which certainly sounds a bit like Edsel Dope of—yeah—Dope, which will be opening on this outing. I would nominate Chad Grey as the obvious go-to but OH WAIT EVEN IF IT WERE THE PERFECT REPLICA OF WAYNE THIS IS STILL SACRILEGE.
Okay so let's assume that the other members of Static are totally sincere in their intentions. Then there's the double-whammy of the opener (aside from Dope). DevilDriver, as stated before, is not among our favorite bands. But what would make the DD experience worse would be an entire set of COAL CHAMBER COVERS. THIS IS HAPPENING. AND WHY?
THERE IS NO GOOD WAY TO END THIS POST.
IF YOU ARE A COAL CHAMBER FAN, YOU ARE LEGALLY ENTITLED TO TWEET YOUR OPINION @BPBLACKMETAL.