A new year and a new dawn for the PGA. Alright, well, technically that new dawn won't rise until 2021. By this point you're aware that the PGA will be moving its headquarters to Frisco, TX, about 40 minutes or so north of Dallas. We're sure there are procedural elements for someone to get excited about, but us course aficionados are naturally thrilled to hear of two new courses, totaling 45 holes: a championship-ready layout designed by Gil Hanse, a more tourist-friendly course (also potentially designed by Hanse), as well as a short course. Dallas is on the verge of becoming a Top 10 U.S. golf destination, and the north side of town will be carrying the weight.
But it really should have been on our radar before.
The towns of Frisco, Plano and McKinney are teeming with quality courses for those with varying budgets. This is one of those rare instances where BPBM has had the ability to play most of them (thanks to the in-laws, who lived in McKinney for a while). The only thing really keeping Frisco from being akin to Scottsdale was a PGA-ready outfit. Tom Weiskopf even has a TPC layout already in McKinney's Craig Ranch (which is admittedly private).
So we're happy to throw some suggestions your way, so you can be years ahead in planning your trip to North Dallas.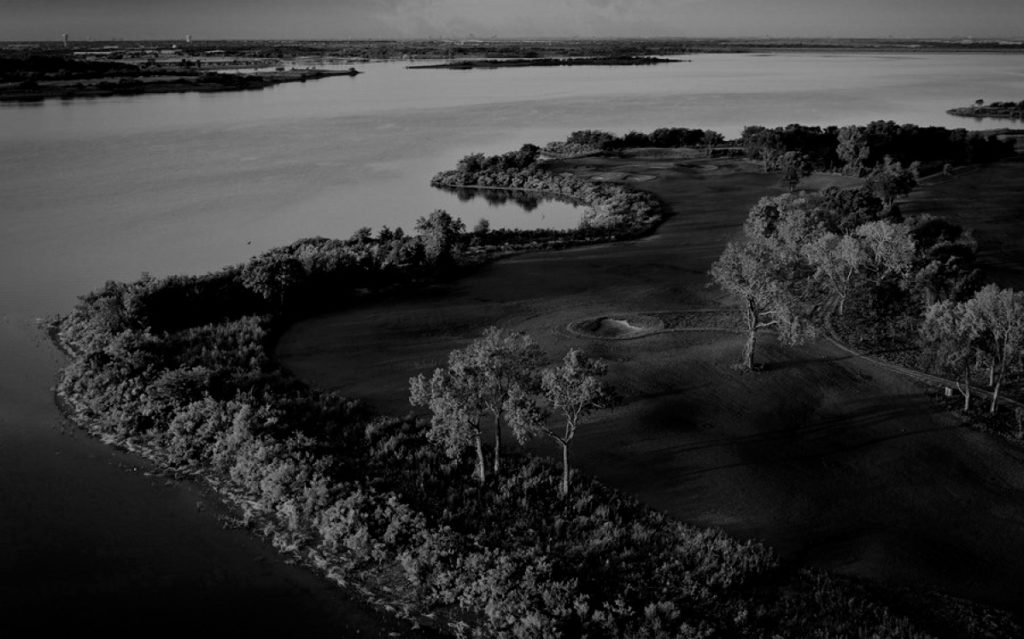 Old American Golf Club
The Colony
Tripp Davis & Justin Leonard
We realize that we're making a huge overstatement, considering the relative depth of our playing experience, but Old American Golf Club may be the most underrated course in the United States. Every guide advised us to check out Cowboys Golf Club (nearer to downtown Dallas) when looking for an upscale public in the region. We balked and opted for the cheaper tee time ($125), and have no regrets to show. Texas stalwart Davis and Open-winner Leonard aimed to create a "Golden Age" number, hence the course's somewhat SMH name (but again…it's way better than naming your course after the goddamn Dallas Cowboys). Everything outside of the title is on-point.
Old American sits at the end of peninsular "The Colony," which—despite its cultish name—is rather open to outsiders. The routing leaves very little room to even see other players and my suspicion is that this course's "semi-private" status spooks some from inquiring. You make a phone call and, assuming there is a slot open, they book it for you. We only met one other young man playing…a sixty-something member who was pleased we had opted for American and not "the other course" (more on that later). Clearly pissed off that they let any young tourist onto his private course, he offered his yardage guide to help on the back nine (we had already purchased one).
The course itself is best represented in Nos. 14-16, all lining the shore of Lake Lewisville; the former is the course's best hole, a Par 5 challenges long drivers to try the Eisenhower-esque oak (and its accompanying bunkers) as it snake-bends along the lake, followed by American's most muscular Par 4, and finally the more intellectual Doakies among you will appreciate the contrastingly-squat No. 16, where flag position will render which side of the centerline bunker you go at. Although all the sand at American is nice, the wind off the lake has the most potential for devastation, as we learned off the tee at No. 12; an impressive short that exaggerated our own personal failures.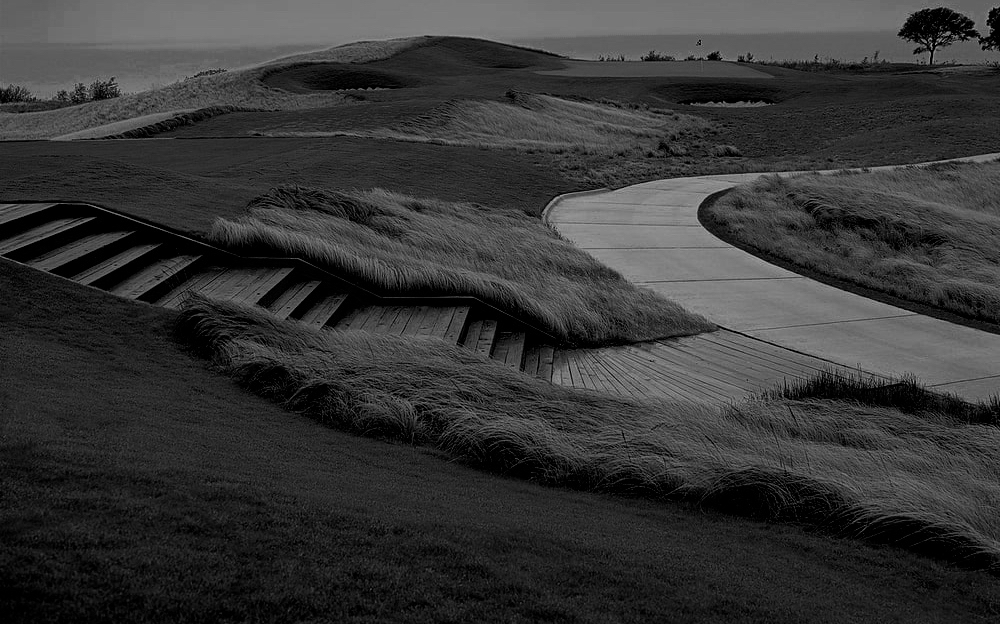 The Tribute at The Colony Golf Club
The Colony
Tripp Davis
This is "the other course," which is located right across the way from Old American, and under the same management (don't quote us on it, but Davis's involvement in both projects, which opened at around the same time, lends to that theory). It's obviously a tribute, but so is American. So why did our aforementioned benefactor roll his eyes at it?
We get it, to some degree. The Tribute is a compilation of the best in Open golf. You'll approach across the "Swilcan Burn." You'll try to land on the "Postage Stamp." On your way back in, you'll reckon with the "Road Hole." And it's all good stuff…but we've got a similar outlook to cover courses as we do cover bands—if you're on vacation, and have a set budget, wouldn't you rather play the Old Americans? Something you can't get elsewhere?
Of course, maybe we're just fooling ourselves. That "set budget" means more than we're willing to admit; maybe we'll never get to Muirfield. So no judgement if you opt for this over the neighbor. It's well-maintained, if a little more crowded than American. But have fun doing you; even if it means drinking Corona and listening to Kenny Chesney while you do it.
Nope. Play whatever course you want. But don't play Kenny Chesney if you're golfing with us.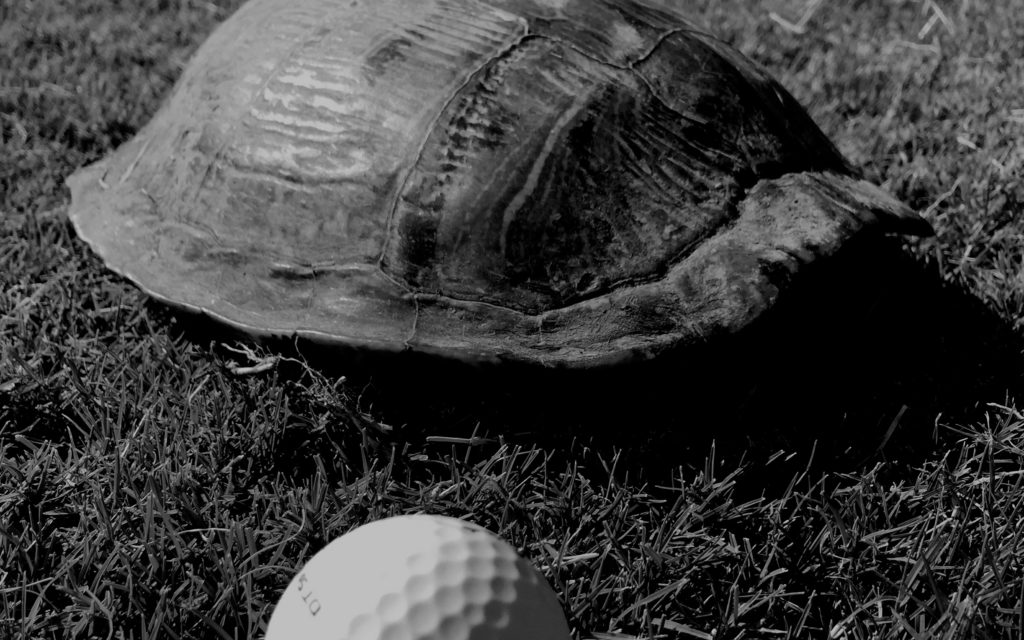 The Trails of Frisco
Frisco
Jeff Brauer
Jeff Brauer is based in Dallas, but he's made it bigger in Minnesota…which is borderline ironic, at least enough to make it into an Alanis Morissette song (this link is a cover. I know you know what song we're talking about). Although lakes are all the rage in Minn, creeks are the water body of choice at the Trails of Frisco.
This is definitely a course that some will love, and some will hate—especially in the architectural nerd community. Forced carries are either a solid break from the norm, or an unnecessary thorn in the side of amateur golfers. Indeed, we could see ourselves coming down on either end of this spectrum at Trails depending on how well we were playing. You will get to know Cottonwood Creek well before you're done, crossing it 14 or 15 times across 18 holes. Add the additional four forced carries not involving Cottonwood, and you're averaging more than one carry per hole. Even Rees Jones might blanch at that. Even the driving range involves teeing off over the creek. Six of the fairways border the creek. By the time you reach No. 18—which the creek snakes down the left side of for 537 yds. (from the standard men's tees) before one final forced cross to the green—you will know whether it is your favorite or most loathed hole on the course.
Is Brauer an absurdist? We mean…sometimes. But when you're working with property as long and lean as this, you do what you gotta do. We think you've heard enough to know whether Frisco Trails is your cup of Texas Tea*.
* = Conservative design fans will point out that "Texas Tea" is actually a term for petroleum, and drinking it will kill you.  
__________________________________X________________________________
WestRidge Golf Course
McKinney
Jeff Brauer
Having developed the appropriately-titled Quarry at Giant's Ridge (general consensus pick for best public in the Land o' Lakes), Brauer brought a big concept back to a state that typically appreciates big things.
Short courses—either straight Par 3, or with an emphasis on digestible Par 4s and minimal, if any 5s—are all the rage, and deservedly so. Most (just most, not all. We haven't sold out yet) courses need to be easier, and shorter, before they get longer. That said, we love WestRidge Golf Course's strategy: the same number of 3s, 4s, and 5s. Naturally, it's not the best for beginners; the more longs, the more a hacker's frustrations will flower. If you're someone who can shoot 100, however, the relative lack of bite is more than bearable. And if it can't compete at every level with The Colony's cats, the greens fees make it a great fit for most trips.
Again, six 3s, six 4s, six 5s…sounds like three sets of six to us. And that works well with a black metal-themed blog.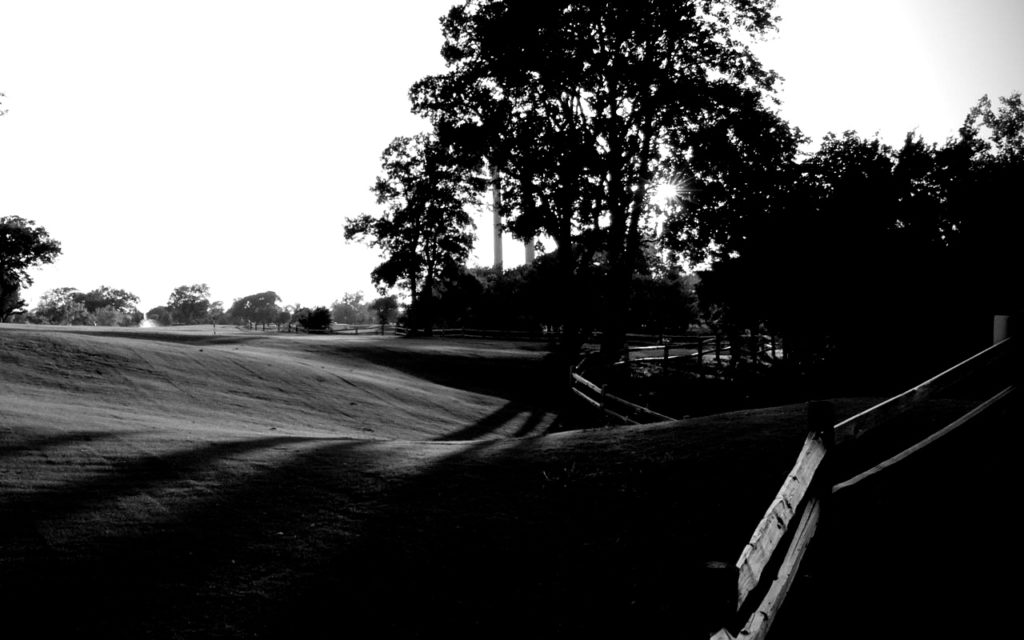 No. 8 at Oak Hollow Golf Course
McKinney
Maury Miller
No, there is certainly not a complex featuring eight courses in the North Dallas area. But we'd be remiss to ignore one of the coolest holes in a region full of cool holes.
I had taken my brother-in-law out for his first 18 at a relatively straightforward public in McKinney. Straightforward, that is, outside of No. 8…one of those gems you need a local or a little luck to find. A man-made lake, right of the tee boxes (leftover from a former salt collection project, according to our playing partner) drops dramatically into a creek that flows angrily "down the left side of the fairway." In quotations because the left end of the fairway is about 25 ft. above the creek (estimate). The fairway tilts heavily from right to left, making the wise shot a fade (across the newly-formed creek) to the right side of the fairway, which will then flow back toward the center. An uphill draw will play to a green that also rests alongside the "cliff" (a wooden post fence will keep you safe while you admire the view…you big baby).
It ain't a classic Pacific cliff course, but it's an admirable blend of heroic views and Ross-ian principles. Miller worked only briefly as a course designer, but some research shows he started with Tom Fazio. And even if you loathe Fazio, you need to acknowledge that no one nails aesthetics like he does. Miller took a cue.