It doesn't seem like Golf.com is doing their biennial rankings of every state's best public courses…so BPBM has taken it upon themselves to take up the task for its home state (Ohio) for 2018—by simply reorganizing Golf's 2016 rankings. Check out Nos. 1 – 3 today, or head back to Parts I and II to see what the first five listings were…and then stay tuned to find out the Top Three…plus a couple of additional publics worth your consideration, which didn't get a shout out from the powers that be in 2016. Or this year, for that matter.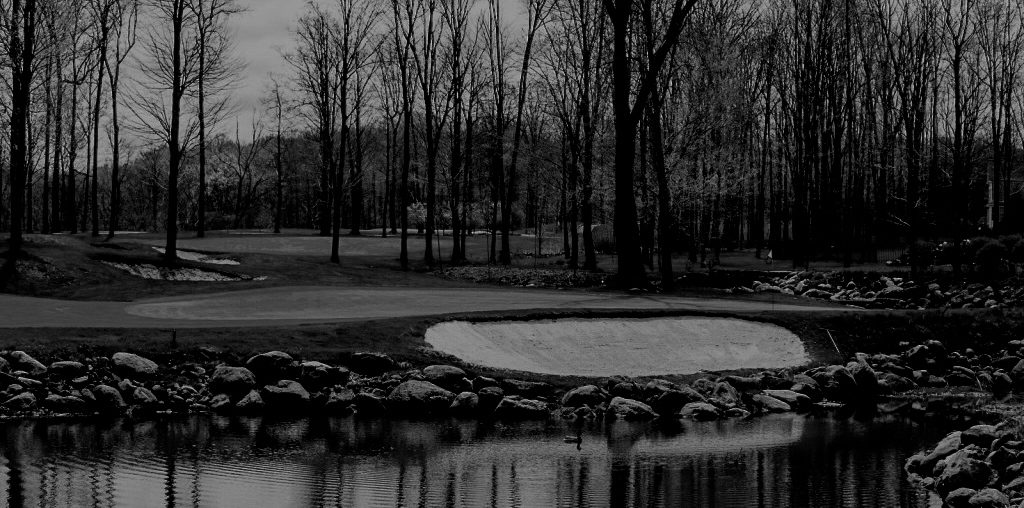 03. Little Mountain Country Club
Painesville, Ohio
Designer: Michael Hurdzan & Dana Fry
Golf.com's 2016 Rating: No. 2
We were curious to note a spate of negative reviews timestamped to 2018, commenting on the conditioning at the course. Maybe they drove down 90 from Inverness…but in our experience, Little Mountain trumps every course on this list in terms of conditioning. Played it twice, about as thrilled as one could be hitting out of a bunker. We had assumed the complaints would stem from pace-of-play, which has been our gripe. Very few duds in terms of design here, but the routing right out of the gate has always been a bit of a conundrum. We read an interview recently where Gil Hanse suggests waiting until No. 4 for a Par 3; no hole causes backups like a short, and giving ample time to warm up the irons and wedges is the only real antidote. Little Mountain manages to cram three within six holes—Nos. 2, 4 and 6. That leaves you with two for the rest of the round. Furthering the bummer is that No. 2 is a fun reverse-redan that we—in an unbiased opinion not influenced by our own drowning of balls in the pond short-right—would have loved to play later in the round. Huh. We've spent an odd amount of time complaining, considering how highly we've ranked this course. So here's the rundown of why we'll be back: The five Par 3s and two relatively short Par 4s (Nos. 8 and 11) will have you convinced that this is a course for short-ball lovers. And then you'll play the last two holes and change your mind.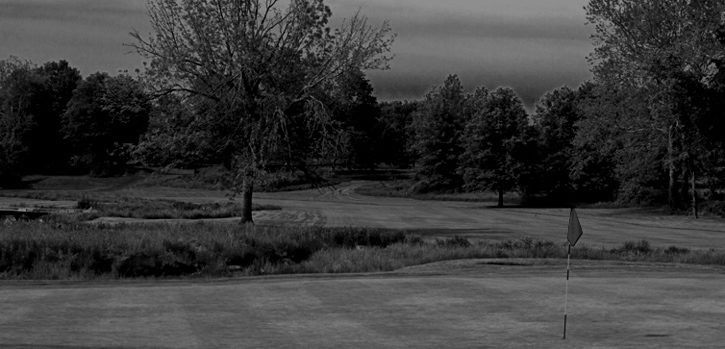 02. Fowler's Mill Golf Course (Lake/River)
Chesterland, Ohio
Designer: Pete Dye & Roy Dye
Golf.com's 2016 Rating: No. 4
Want to get down to ground zero, where Pete Dye formally rolled out his initial bid to be the most influential architect in modern golf history? Well then you'll need to get a tee time down Columbus-way, at The Golf Club. It's near impossible, unless you're a woman, in which case it is literally impossible. You could also drive to Harbour Town. Stuck in Ohio, and stuck on a middle-class income? Fowler's Mill isn't a bad second option.
It's rare to describe the joy of a Dye design within its subtleties, and Fowler's Mill, believe-it-or-not, is even less subtle than usual for Dye Designs. Pete and his brother, Roy, managed to create two different split fairway Par 4s on the Lake/River 18. Multiple splits is no biggie for folks like Tom Weiskopf (another piece of brilliant, inaccessible Columbus property: Double Eagle), but Pete specifically splits both No. 9 and 12 with the Chagrin River (yes, that's its real name. Another fun Ohio geography fact: Our second-tallest peak is Mount Miserable). Even less subtle than that is signature hole "Coastline," which creates a fishhook-style barb around the property pond. And even less subtle than THAT is No. 8 "Knight's Canter." This dogleg-left Par 5 gives you two options upon your second shot: The wise move would be to hit a dinky iron down the fairway and leave yourself a safe approach. BUT the Dyes also give you the option to cut the corner of the Parkland dogleg by playing 200 YARDS THROUGH A TREE-LINED CANYON FILLED WITH A DOZEN BUNKERS.
This course is not subtle. It is, however, great fun.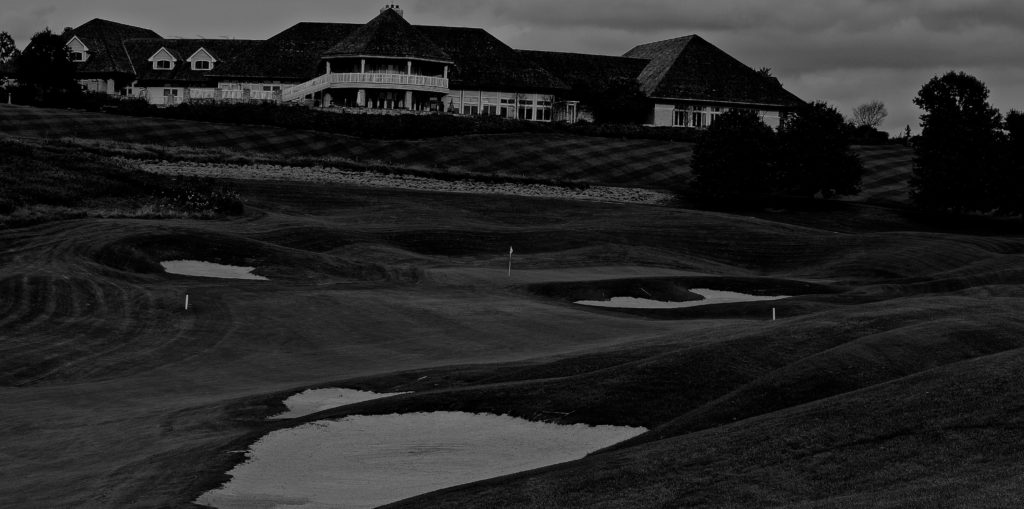 01. The Virtues Golf Club
Nashport, Ohio
Designer: Arthur Hills
Golf.com's 2016 Rating: No. 1
We're sorry for all disappointed by our pick for the best public course in Ohio. It is the same pick you would find at Golf.com and, lo, most major golf publications. It's an ambitious design that was built by the ambitious head of an international basket conglomerate and, although "Virtues" is not quite as inspiring a title as "Longaberger," we are glad that the company stepped in and bought out the now-defunct basket company.
If any of this sounds like a preposterous origin story for an acclaimed public golf club, that is little to compare to the actual design of the opening nine. Many, many purists will shake their heads in disgust at the steps Arthur Hills took to deal with its Appalachian-Ohio landscape. Tee-to-green altitude changes reaching 125 feet…arguably the wonkiest Par 4 in the Midwest (we hope to have a more in-depth look at this hole soon)…and we will even defend the tree that stands in the first fairway.
Granted, more traditional fans of the design game will find something to love in short Par 4s such as Nos. 6 and 11, and hint of Donald Ross's previously-viewed Ohio-brutalism in the lengthy No. 13 (a more deserving No. 1 handicap hole…in our scorecard's biased opinion).
The good news for anyone heading to Ohio, to visit the relatives or otherwise, is that most of the courses mentioned across the past three installments afford you (literally) the ability to play two or three on a given trip; none require breaking the bank…something you won't hear regarding golf destination states with more flashy offerings.
And, of course, there are other options that don't get any love because they aren't featured on lists like Golf.com's. Hey, it happens. So here are some tips on locals that either weren't open the last time Golf.com published a "Best-in-State" list, or classics that somehow got passed over. These are just nice, affordable tracks that we've found while out exploring. Did we miss one? Probably. Shoot it to us @BPBlackMetal for some free publicity.
Valley of The Eagles
Elyria, Ohio
Designer: Jack Nicklaus
Full transparency: We haven't actually played this one yet, but we're looking forward to getting out during 2019. This is a dramatic, dramatic update of the former Spring Valley Golf Club, which introduces about a million forced carries and fairways edging the Black River. Most intriguing / over-the-top appears to be No. 14, which features a tee shot from an island tee box to a cape fairway, followed by a force carry to a green, on an island, in the same river. The BLACK River. Yeah, we'll be there.
Darby Creek Golf Club
Marysville, Ohio
Designer: Geoffrey Cornish & Brian Silva
Maybe it's too boonies to be considered true "Columbus" golf, but we've always felt that Darby Creek Golf Club gets the shaft among local discussions. But if you're willing to drive out to Granville to check out Denison, driving out to Marysville isn't such a ridiculous idea. Very little is overwhelming in the quirky way that tends to set Ohio publics apart typically (even the do-or-dare split fairway on No. 6's Par 5), but everything is well thought-out, and kept up to splendid standards for the greens fee. That's too much to ask of the more popular "upper class" publics closer to downtown.
Delaware Golf Club
Delaware, Ohio
Designer: Donald Ross & Michael Hurdzan
Yeah, you read that one correctly: Donald Ross AND Michael Hurdzan; not a remodel. Ross actually designed the lesser half at this 18 north of Columbus. Although the Par 5 No. 13 is now the best hole on the course, Hurdzan's additional nine (which now serve as the opening loop) offers up a more consistent bout of fun than his predecessor. This argument might be the hottest take on this blog in a while, so go nuts. AND, for fans of Fuzzy Zoeller, the two-time major winner served as a consultant for Hurdzan on this project.
Fernbank Golf Club
Cincinnati, Ohio
Designer: The Elder Gods
A Lovecraftian tribute to the origins of golf, this nine-hole wonder on the Western side of Cincinnati stands accursed for those who play it. Centering around its signature hole, a medium-length Par 3 that plays over what-very-well-may-be an actual Shawnee Native American burial mound to a blind green, all who play here leave with a dark mark upon them. Namely, bruises that are the inevitable consequence of a course that crosses fairways no less than eight times—which is what happens when you move to place a nine-hole golf course on 2.5 acres of land. The spirit of Bethpage Black Metal was borne at Fernbank Golf Course and, when the Elders call, we shall hopefully be laid within a funeral mound of our own.
And, as this is the last segment in our Best-of-Ohio series, we've got one more Ohio-bred band for you to check out. No, it's not Skeletonwitch (but it you haven't listened to Skeletonwitch yet, obviously go listen to Skeletonwitch).
Akula
It would be easy to assume that, having listened to Yob's Raw Heart, the five dudes in Akula decided to form a psychedelic doom band and seize our raw, critical hearts. BUT NO. Perhaps realizing that you would think this, the Columbus group released its debut album on January 2nd, ensuring that it could not be described as derivative of any other 2018 metal album. In truth, the self-titled debut is considerably prettier than anything in the Yob catalogue—clean vocals all the way—and considerably less mournful. Although deserving of a John Baizley-designed album cover, these meandering riffs are better considered among clouds of incense than weed smoke.