It doesn't seem like Golf.com is doing their biennial rankings of every state's best public courses…so BPBM has taken it upon themselves to take up the task for its home state (Ohio) for 2018—by simply reorganizing Golf's 2016 rankings. Check out Nos. 10 – 4 today, or head back to Part I to see what the first five listings were…and then stay tuned to find out the Top Three…plus a couple of additional publics worth your consideration, which didn't get a shout out from the powers that be in 2016. Or this year, for that matter.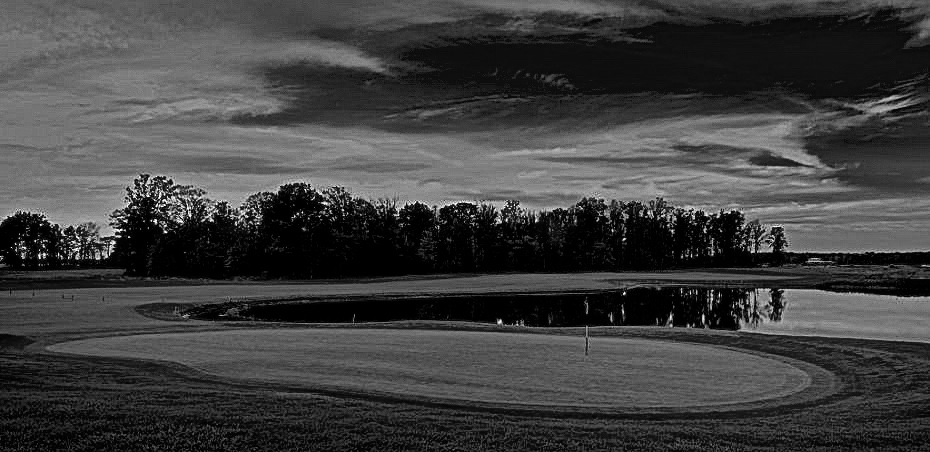 10. Red Hawk Run Golf Club
Findlay, Ohio
Designer: Arthur Hills
Golf.com's 2016 Rating: No. 14
This is another one that might not get the love it deserves because of relative distance from major city centers. Arthur Hills, another native Ohioan, never quite reached the level of wonk that Pete Dye offered, but—at least in Ohio—his Dye-lite approach to design also comes with tee times much cheaper than the former's. Many designers would cheap out with Red Hawk Run itself—a glorified agricultural drainage creek—when designing a course of this cost caliber, but Hills's routing ensures that it has the potential to play risk/reward whenever it meets a fairway, rather than being a cheap mid-hole carry. You'll note this best on No. 12, where placement off the tee means everything. Completely removed from that body of water is No. 7, one of the most fun short Par 4s in the state. A "Cardinal"-esque bunker plays in your decisions to lay up short or drive for the upper-plateau side of the split fairway. Ohio's not known for its winds, but this course always manages to bluster.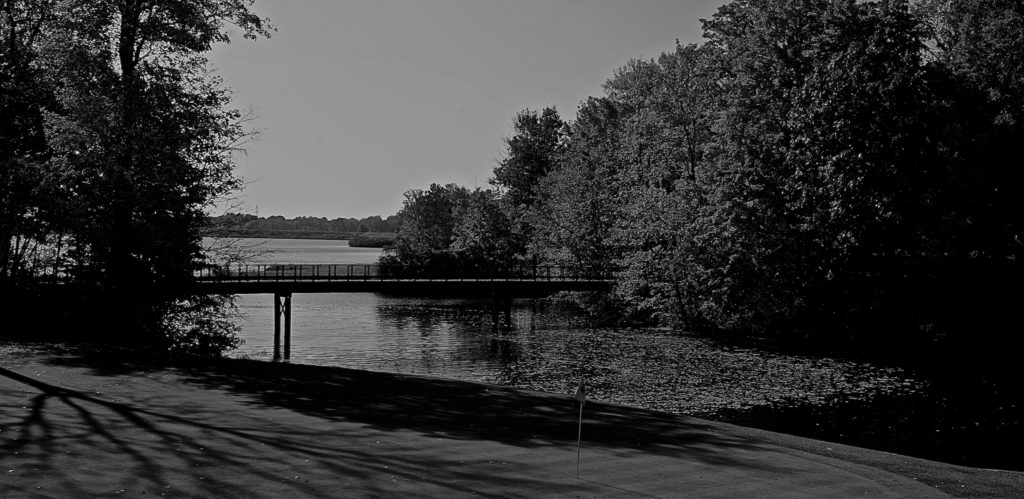 09. Shaker Run Golf Club
Lebanon, Ohio
Designer: Arthur Hills
Golf.com's 2016 Rating: No. 3
Shaker Run's near constant placement in the Top 3 suggested that whatever panel determined rankings for Golf hadn't actually been out here in a while. Cincinnati's premiere public—what some would consider the state's premiere public—for many years has fallen out of favor among numerous management switches. The good news, which may bode well for Cincinnatians if we need to do this again in two years, is that new management just sold 12 acres worth of land for condominium development. Yeah, OK, weird "good news" for a golf blog. Understanding the inherent evil in good, we'll note that a few condos on the "Lakeside" nine will be well worth the revamped conditioning that the sale was intended to generate funds for. Some bunkers replenishment will land this route in this blog's Top 5, no problem…but a golfer's personal preference will also makes this maybe the most alienating round on this list. Hills has never been afraid to think outside the box, but the heroism on display at Shaker Run wades into the penal quite frequently. If you're ready for it, it can be a blast—see the Par 3 No. 14 on the "Forest" side, and the epic carry-and-cape No. 9 on the "Lakeside"—but the number of forced carries and greens lacking a fairway run-up means your infrequent golfing friends will hate themselves and golf by the time you're done.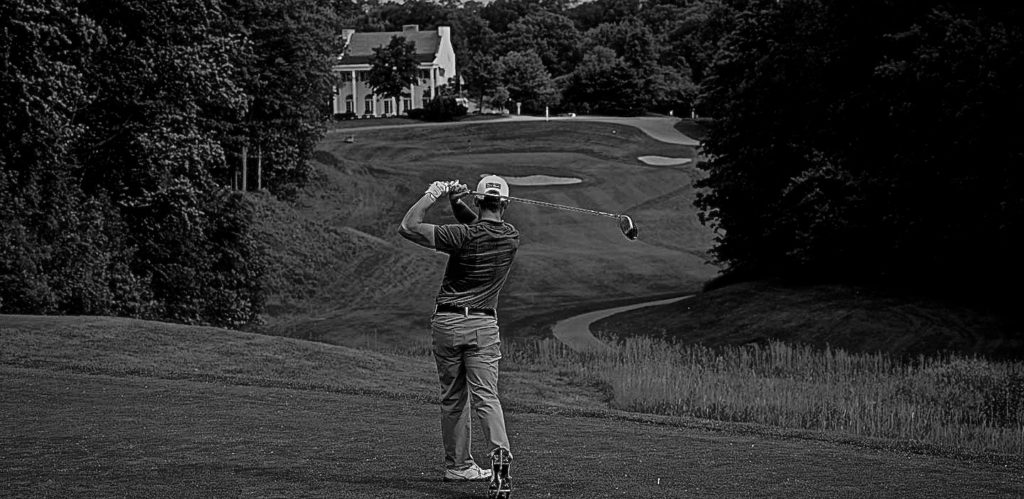 08. Manakiki Golf Course
Willoughby, Ohio
Designer: Donald Ross
Golf.com's 2016 Rating: No. 9
There are very few courses where I might suggest raising the price of a tee time, but I will facetiously suggest it here. Donald Ross doesn't suffer many fools, and a municipal gem like this is a bit like Bethpage's Red course—Black has enough notoriety to spook the ill-prepared, but for the price you can play Manakiki? It's tough to consider why you shouldn't. Amateurs aren't alone: The 6,600-yd. tips might encourage a 10-or-so handicapper toward taking more than they can handle. Ross managed to squeeze four Par 4s of more than 400 yards into the 6,200-yard tees at Denison. He only manages one at Manakiki from similar total yardage…but his hilly, Cleveland-area pallet makes up for it. The opener on the backside is both the toughest and coolest sample of the course's offerings, climbing up 400 yards, weaving through a "canyon" of dueling slopes. If it kills your scorecard, take revenge on the closer, which bombs downward through a similar canyon, to a distance 50 yards shorter than the aforementioned No. 10. There are plenty of downhill tee shots…almost inevitably followed by an upward approach.

07. Boulder Creek Golf Club
Streetsboro, Ohio
Designer: Joe Salemi
Golf.com's 2016 Rating: No. 8
We'll never fail to be impressed by people who design their own golf courses. Like, outside of already professional golf architects. Even more impressive are the people who want to make it onto lists like these, and are willing to spend the money to do it. Designers are an insurance policy of sorts—depending on who you go with, you know you'll end up with a viable product. And big names bring visitors. So for a Joe Salemi to go all-in on something like Boulder Creek Golf Club, it's a pleasure to see how long it's stayed afloat (of course Salemi is more hardcore than most…he sued Cleveland Metro Parks seemingly to prove unfair competition due to a partnership with GolfNetwork18). He claims to have studied the Golden Age guys when preparing this route, and it shows in subtle gems, like your tee shot options on the underrated No. 2, or the approach to No. 14's green. That said, when one realizes this may be the only course they'll ever design, they add some eye-catchers; see the less-than-subtle dueling fairways on No. 7, the pond wrap-around on No. 9, and—of course—an island green at No. 17. All in good fun, and maintained to a degree that you won't hear complaints here. But, before you suggest No. 11's forced carry is schlock, realize that the No. 16 at Alistair Mackenzie's Ohio State University Scarlet Course is essentially the same concept.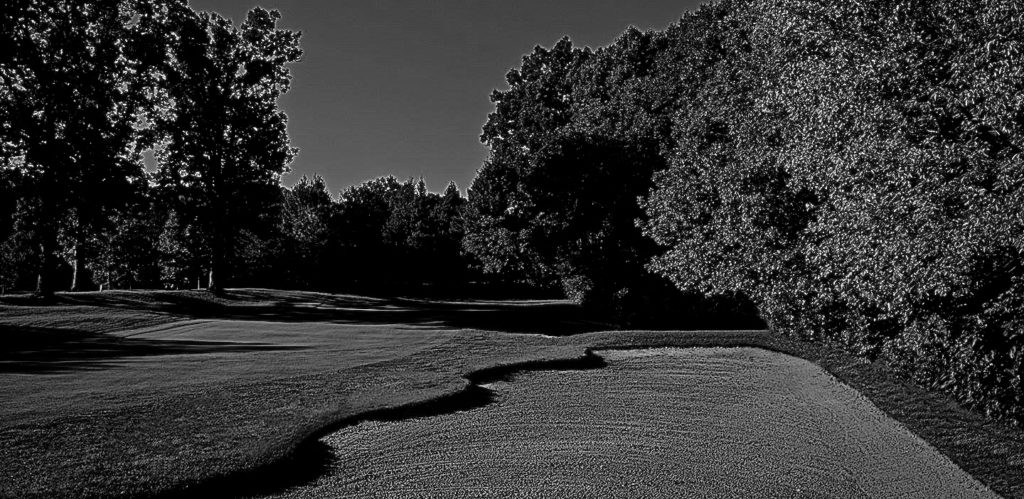 06. Sleepy Hollow Golf Course
Cleveland, Ohio
Designer: Stanley Thompson
Golf.com's 2016 Rating: No. 5
If you try hard enough, you can find something designed by almost anybody in Ohio (just not always something you can play). Even Stanley Thompson—the giant of Canadian golf design—made it on down. Cuyahoga National Park, Ohio's late entry to the NP game, cannot live up to the views available in Banff, Jasper, and other Canadian national parks, for which Thompson is most well known. Sleepy Hollow, however, provides the kind of landscape views you might expect from a French Lick Resort (OK, maybe not that nice) descending into the Cuyahoga River Valley (interesting fact…Sleepy Hollow is one of only two golf courses built in a U.S. national park—due to the park being dubbed in the late '90s, long after the surrounding urban development—and the other one is technically a technicality). The views, coupled with Thompson's qualified combination of the strategic with the fun, raises Sleepy Hollow to the best muni in Cleveland, more playable than the aforementioned Manakiki. The views are paired with just a bit of heroism on the Par 5 No. 14.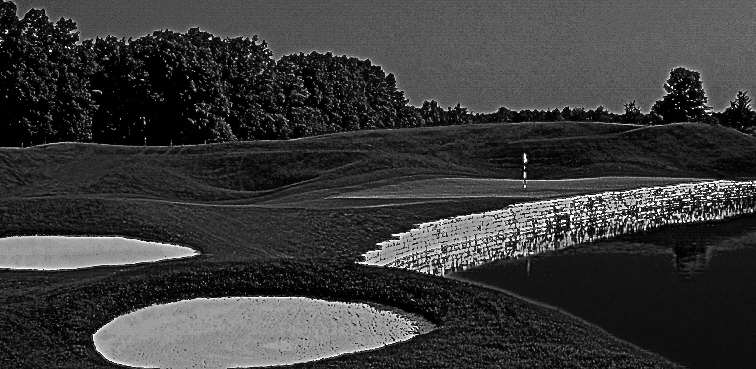 FEAR
05. Avalon Golf & Country Club
Warren, Ohio
Designer: Pete Dye
Golf.com's 2016 Rating: No. 12
Avalon has always gotten the shaft from national reviewers—at least in terms of rankings on state lists—and I'm not entirely sure why. The simple, and most probable explanation, is that we're a little spoiled. Look: Ohio is not a state where incomes or tourism numbers justify expensive public golf courses. Avalon is a true country club—with a training facility that crushes anything on this list—so it charges like a country club. A tee time here is $135, plus $15 for the cart. That's no biggie anywhere from North Carolina on down. But it's a different vibe in Ohio, where that cost trumps everything else on this list by $60. But it's not a rip-off. This is a true Pete Dye design, and one that's as fun and strategic as you would expect. Nearly all holes demand teeing off in one direction before approaching in the other. There are boatloads of bunkers (which can be avoided by an amateur looking to avoid risk). The only complaint is a small percentage of the holes embody the major complaint against Parkland-play: trees on the right, trees on the left, and little fairway to hit. Outside of a few of these Par 4's, you'll have a blast.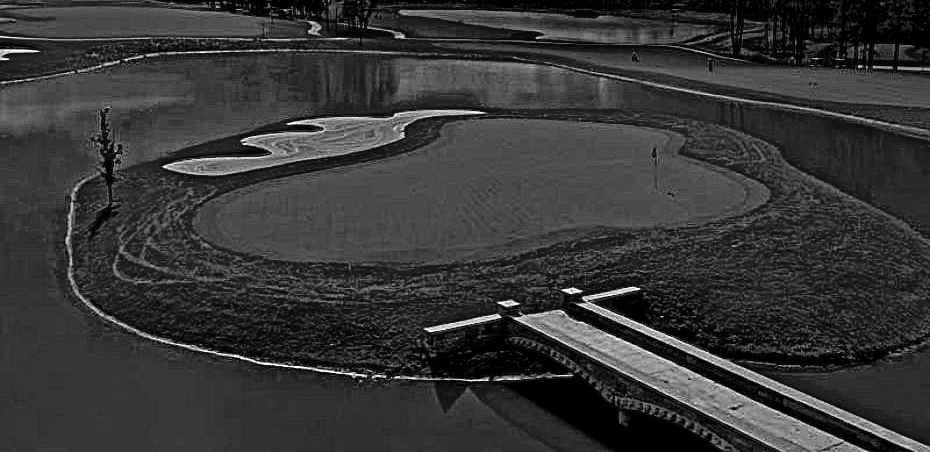 YOUR
04. Stonelick Hills
Batavia, Ohio
Designer: Jeff Osterfeld
Golf.com's 2016 Rating: No. 7
Apologies to Salemi, but Jeff Osterfeld takes the cake in the self-made designer. If you eat at Penn Station, you acknowledge that you're going to pay more than at Subway. Osterfeld founded Penn Station in Cincinnati, and he runs his golf course under similar principles. It's a better sandwich, and he doesn't accept coupons in the form of "teetimes.com" discounts. Still, a location closer to downtown Cincinnati than the aforementioned Shaker Heights, has kept the public coming. Granted, you get a lot of more tourist-y draws than you would at the more classic designs in the Cleveland Metro Parks' roster—trees appearing in fairways, and Osterfeld ends the Par 5 No. 9 with an island green of his own. That, and all the other longs in the Stonelick Hills' arsenal (there are five), are a blast to play. But his strategic hammer really comes down on No. 12—a very reasonable birdie or a very tempting disaster, depending on how you consider the distance of your second shot…and the course's biggest bunker, fronting the green. And No. 16 is a great short Par 4—lay up for a nice view from a plateaued green, or launch a drive to a green you can't see. It's a lot sharper than just plopping a bunker in front of the green.
Now, as with Part I, we're also tossing out an Ohio metal band to check out because—just like our public golf courses—there's plenty of quality that just doesn't get the attention it deserves because it's not coming from the coast. This week we're looking at:
Beneath Oblivion
So I should open by clarifying that I am not at all sure Beneath Oblivion still exists. Certainly no albums since 2011 lends air to the believe that this Cincinnati band has folded. That said, it took Graves at Sea like a decade to make an actual LP, so hope springs eternal. Until you listen to this band, at least. Like the former, Oblivion represents the doom scene. Unlike the the former, Oblivion has no interest in finding room for you to breathe. The Ohio River Valley was formed by monumental glaciers, and this group moves at a similar pace—it's an ego-check of sorts for any metal band, if they commit to speeds fast enough or slow enough that the audience ceases attempting to find a riff. The distortion featured throughout (the band unsurprisingly ended up on Savannah's Mylene Sheath, well familiar with sludge) could be the trees trapped in the glacier's way, snapping in the wake of this walking funeral. No Pallbearer prettiness here; death vocals, and dead riffs. Dead, not lifeless. (UPDATE: Yeah, they broke that streak this year. Blogger advice: Research stuff before you write it).